SpeakEasy ElectroSwing with DJ Delay & DJ Eliazar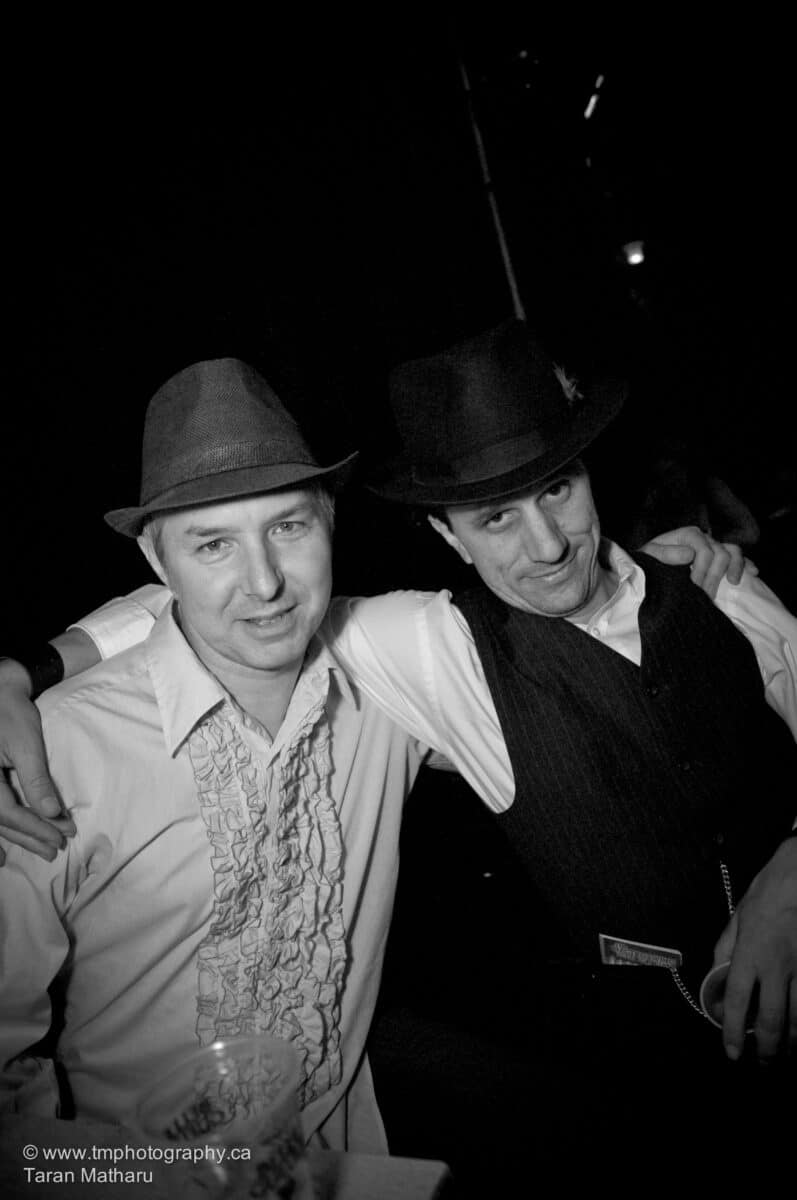 May 24, 2013 @
The Waverley Hotel
"It is the music of the first Great Depression mixed with the technology of the second." DJ Delay from Berlin, Germany with Speakeasy Resident DJ Eliazar – Electroswing – Balkan Beat – Dub, Soul and Bass
Cascadia SpeakEasy ElectroSwing joins us in presenting DJ Delay & DJ Eliazar.  With Electro Swing coming to every major festival in the EU this summer, we know it will only take a moment for folks on this side of the sea to find out why we are all working up a sweat about the sound.
DJ Delay's spent the last 20 years DJing in Berlin, Osaka & Melbourne, gigging at the world's most excellent festivals (inc. Glastonbury Exit, Fusion), clubs and radio stations (12 years on PBSFM's Into The Groovy). He's released several albums in the global bass arena, with a focus on Jamaica, Eastern Europe and South America.
To date DJ Delay (and his alter egos Beam Up & Sonical) have released 4 albums & over 50 tracks on a wide range of labels in 6 countries.
DJ Eliazar is the founder of the Speakeasy Electro Swing nights in Montreal, which have now spread all over the continent with Speakeasy nights happening in Vancouver, Seattle, Portland, Austin, Houston, Mexico City, and Monteray Mexico. These nights have been at the forefront of the Electro Swing and Electro Blues sound in North America. He is currently putting together Vol. 1 of the Speakeasy Electro Swing compilation that will be released in April of 2013
From residencies all over the globe – Tocca a Te (Osaka), Ultra (Hiroshima), Heaven (Christchurch, NZ), Crush/Holocene/Aalto/Nightlight/Goodfoot (Portland, OR), Rialto (Long Beach, CA), Divan Orange/Sala Rossa/Blizzarts (Montreal QC), and gigs in places as diverse as Tokyo, Chang Mai, Punta Cana, Turks and Cacaos, Chicago, Vancouver, Minneapolis, LA, Victoria, Seattle, Montreal, etc, the sound has spread far and wide.
http://www.brian-may.net/djdelay/