Dustin Bentall and the Smokes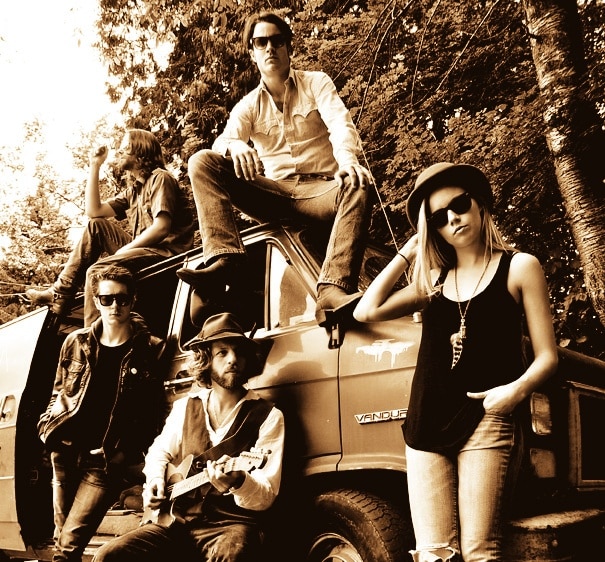 October 4, 2012 @
The Waverley
Roots rock Vancouver fave returns to the Valley with his stellar band. Opening for the Smokes is Archie Pateman and Jack Roland.
The Vancouver-born son of Canadian roots rocker Barney Bentall , Dustin was raised on the music of Neil Young, The Band, Bob Dylan, John Prine, Tom T. Hall, The Beatles and Steve Earle. On his third release, Orion, Dustin has found the heart of that music and placed it under his own landscapes.
In the dog days of high summer in 2008, Dustin Bentall and his Outfit set off for the desert town of Ashcroft, British Columbia to record the follow up to Dustin's 2007 debut, Street With No Lights. Ashcroft rests on the banks of the Thompson River and was a stopping point during the gold rush with a hopping saloon.
The other desire Dustin had was to have Luke Doucet dueling guitars with Adam. It just so happened that Luke was traveling from Edmonton to Colorado the week The Dustin Bentall Outfit were recording and while Ashcroft may not be the geographical midway point between those two destinations, it was a certain providence that Luke found himself in the desert for a few days. When the dust settled, the tracks were sent down to Vancouver to Steven Drake to mix and Six Shooter was born.
The accolades that followed both of these two albums took Dustin on many a tour across the Trans-Canada Highway down to Nashville, over-seas to Denmark and Ireland, opening shows for Kathleen Edwards, Blue Rodeo, Sam Roberts and Matt Mays along the way. Besides penning his own songs, Dustin has co-written with some of Nashville's finest songwriters, Mother Mother's Ryan Guldemond, Vancouver troubadour Cameron Latimer and Canadian Country Music up and comer Ridley Bent. One of his songs with Ridley "Nine Inch Nails" holds the honors of 2008's Country Song of the Year with the Independent Music Awards of North America.
Stepping out with a new name and fiercly loyal band members, Dustin Bentall & the Smøkes continue to hit the road and the air throughout 2012 while simultaneously working on a new full-length, coming out on Aporia in early 2013.
http://www.facebook.com/dustinbentall
www.myspace.com/dustinbentall