Elevate the Arts Finale w Top Men & More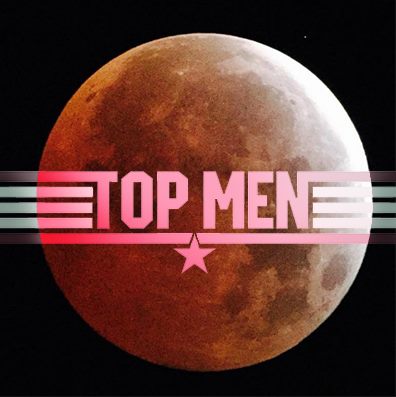 June 6, 2015 @
The Bridge Lounge, #90 5th St. Courtenay
Cumberland Village Works and Elevate Co present the last night party for the 4th annual Elevate Arts Festival at the Bridge with Top Men, DJ All Good, The Naked DJs, and the Great Speckled Fritillary!
Top Men… Electronic music you can wear a tie to. Big shows and real musicians.    Top Men deploy maximum energy into inventing and creating props for their shows. From dinosaurs, robots, and spaceships, to kilos of confetti and acres of balloons, the papier mache and cardboard sets will amaze your eyes and stimulate your brain. You have to attend a show to fully experience Top Men doing what they were truly meant to do.
*****
With DJ All Good. From his first experience in scratching records on his Fisher Price turntable at four years old, Peter Poole has been hooked on the art and culture of DJing.As a "turntablist" – which is the act of physically manipulating records and the mixer as they play to produce a variety of new sounds – Poole is now on a mission to teach the skills to a new generation of aspiring DJs.Though he has worked in his incarnation as DJ All Good at festivals and parties for years, Poole now seeks to combine his skills in music with a background in education and youth work to create an educational experience he feels reaches young people from all walks of life.- See more at: http://www.nanaimodailynews.com/news/nanaimo-region/turntablist-passing-on-his-lessons-1.1821742#sthash.HL6QMXAJ.dpuf
*****
With the NakedDjs. The NakedDjs have been terrorizing the coastal island communities with musical entertainment since 2008.  Originally from the sheltered waters of Cortes Island, the NakedDjs Benjamin Eliah Howells, Justin Stirn (aka Dubtecha, & Mike O'Donnell (aka The MOD) now base their operations in the Comox Valley. They are generally found hosting, performing at, and producing some of the best events on Vancouver Island.The musical versatility and love for their community is this trios trademark.  Their multi-tempo, multi-genre DJ performances fuse much of the world's most passionate, pleasing, cultural music with the best of underground electronica's dance beats.  They skillfully blend 4/4 dance tempos you can sleep to or sweat to. Gypsy Latin and African sounds. Stir that up with a generous helping of conscious reggae, reggaton, dancehall, cumbia and other bass-heavy, mid-tempo beats, for a feast of extremely fun, danceable music.
*****
The Great Speckled Fritillary
The lovely butterfly-dragons of Sona-Nyl are insectoid creatures with beautifully-patterned wings, insect-like legs and long, curved necks and tails. These creatures feed solely on nectar, fragrant odours and silence. If threatened, a butterfly-dragon responds by emitting a rose-coloured mist from glands along the sides of its body. Anyone inhaling or even touching this mist goes deaf.
Click here to view a video.
topmenband.com