Elliott BROOD – SOLD OUT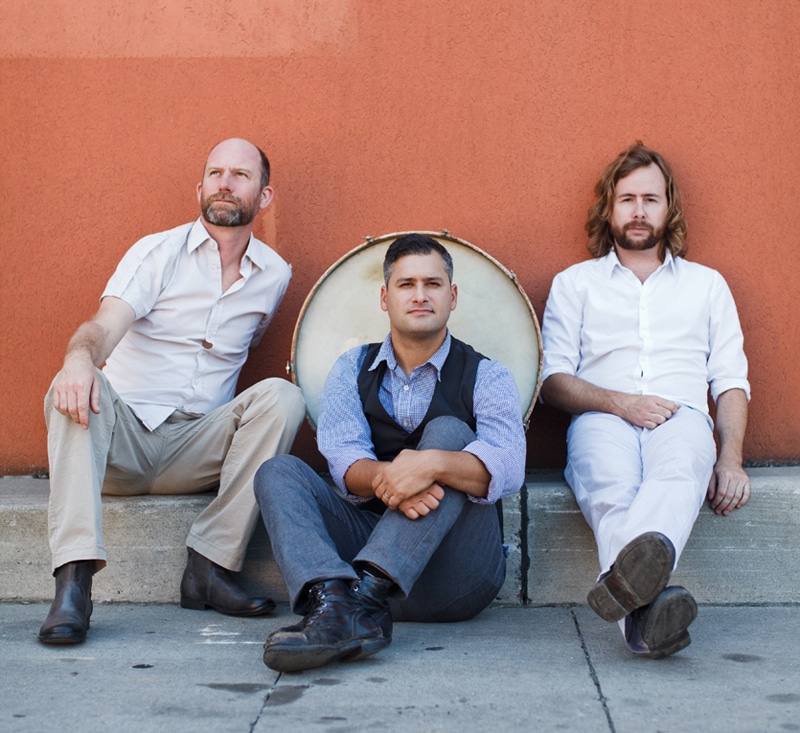 September 27, 2013 @
The Waverley Hotel
Welcome Elliott BROOD back to the Wave as they celebrate their 10th anniversary!
Elliott BROOD have always been time travellers. The Toronto trio writes songs steeped in history that feel very present. They've done their share of actual travelling, too, these musical troubadours, acoustic guitars and banjos slung over their sharp suits as they barnstormed across Canada and beyond.
Now, the roof-raising rhythm stomp and mandolin collides with luscious harmonies, piano and, for the first time, electric guitar in a mix Casey admits is "loud, heavy and rock 'n' roll." Since forming in 2002, Elliot BROOD has become a Canadian music institution. (The 2004 campus radio hit "Oh, Alberta!" remains a national treasure.) But after touring with acts like Wilco, Blue Rodeo, Corb Lund and the Sadies, playing festivals across North America, Europe and Australia and The Big Time Out in 2012, the band now also has a global presence. With Days Into Years they will bring their music, and of one of the greatest Canadian stories, to the world. This Winter, "Days Into Years" won the JUNO Award for Roots/Traditional Album of the year! Elliott BROOD are Casey Laforet (acoustic guitar, electric guitar, bass pedals, bass guitar, mandolin, banjo, lap steel,vocals) Mark Sasso (banjo, guitar, harmonica, vocals) and Stephen Pitkin (percussion, drums, piano, vocals).
With special guests The Cumberland Brothers. The Cumberland Brothers are Archie Pateman (co-founder of Vancouver roots band, The Breakmen) and newcomer Jack Roland (The Wave). The two young men specialize in brother harmony style country music and present it with the simple but proficient support of guitar (or banjo) and fiddle. Their sets include a mix of old country songs by artists like The Louvin or Delmore Brothers, and original (but timeless) music penned by Pateman.
http://thecumberlandbrothers.com/