Five Alarm Funk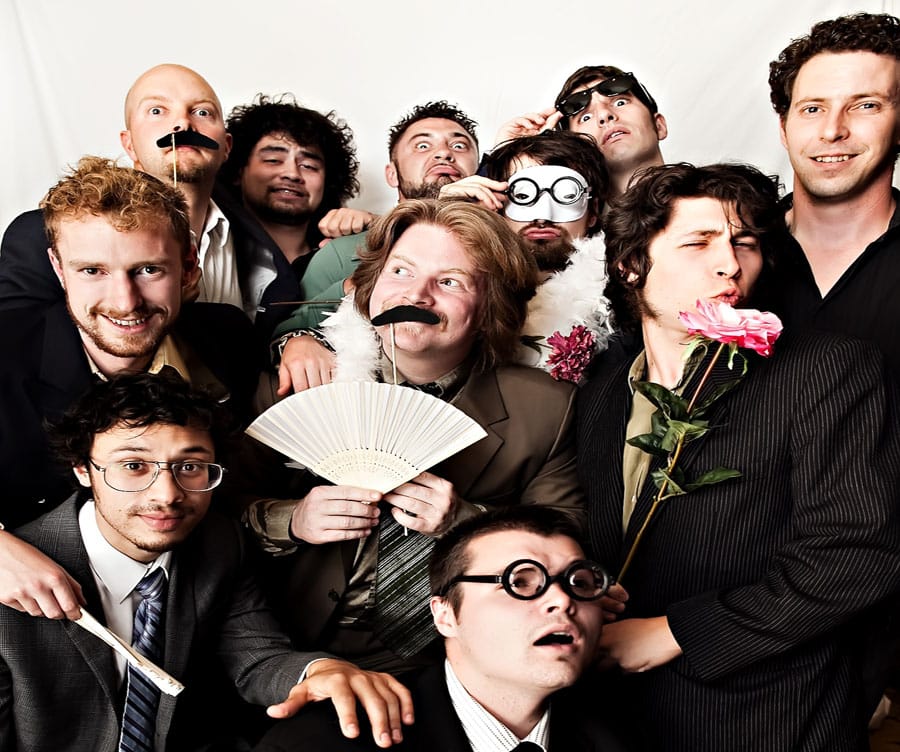 May 21, 2010 @
Waverley Hotel in Cumberland
This hugely popular 12 piece funk juggernaught returns to the Waverley to test the recently installed earthquake stabilizers. The grooves start at 10 P.M.
Five Alarm Funk is Vancouver's own afro-funk orchestra. For more than four years the band has brought their relentless grooves to clubs and major festivals across Western Canada. Intense horn lines and percolating afro-beat guitar combined with the interplay of four percussionists create an unstoppable dance party. The 11-piece phenomenon has performed over 140 shows throughout Western Canada and the U.S., sharing stages with such artists as Michael Franti & Spearhead, The Herbaliser, Sly & Robbie, Fishbone and Xavier Rudd. In the process the band has built an enthusiastic fan base, large enough to sell-out the Commodore Ballroom in Vancouver on numerous occasions. Voodoo Hairdoo, the band's second studio album, captures the boundless energy of Five Alarm Funk's live show. It is a journey from fast funk and dance-crazed Latin to epic reggae and thunderous Afro-beat. The title track blends a tight funky groove with punchy horn shots, searing lead guitar and outerspace keyboards. The song then shifts gears, dropping to a percussion groove that builds to an epic Afro-beat climax. "Keeps Me Up At Night" is a slap-bass driven, heavy funk workout reminiscent of Earth Wind & Fire. The song features guest appearances by soul-singing powerhouses Tim Fuller and Dawn Pemberton, adding a new element to the band's trademark instrumental grooves. "We spent over three weeks in the studio to record and mix the 10 brand new heavy-hitting tracks," says Justin Kennedy, one of the band's four percussionists. "We were able to isolate each part and make the grooves pop like Orville Redenbacher's freshest kernels. This album will make the land that rhythm forgot remember."
Five Alarm has played the Big Time Out and 4 sold out shows here in the Valley.If you've been there you know. If not come check it out. This is the band in demand.
fivealarmfunk.com