Gaudi w special guest Pleena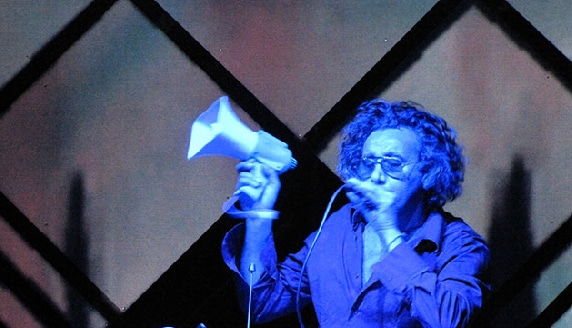 October 21, 2011 @
The Waverley Hotel
Internationally acclaimed electronic composer returns to the Waverley.
Gaudi's innovative approach to live performance and versatility as a producer has kept him at the forefront of his field throughout a notable and prolific career. His music is stylistically hard to pin down as he is an artist in constant evolution. His musical exploration, over the last 30 years in the industry, has however seen him foray into punk, new wave, dub and reggae, world, experimental electronica and 'stuff that rocks dancefloors'.. he has however got deep roots, which run like a vein throughout his music, and they are in the big basslines and spacious soundscapes of dub and the anarchic sonic potential of the world of electronic music… where anything's possible.
He's a full time internationally touring solo artist, a studio producer in demand and a respected musical innovator. He's had chart hits, gold discs and awards & nominations for his work; he has released 12 solo albums, has more than 250 productions and 90 remixes to his name and his tracks feature on more than 120 compilations… There is however no resting on laurels for this London-based, international bass man.
Pleena, formerly DJP…
Born Paulina Maj in Kielce, Poland, Pleena immigrated to Canada in 1990. Having lived in Toronto, Canada's music hub, most of her life, Pleena developed an eclectic and sharp ear for music. With the support of partner Brett Ferdinandi (Tetragrammaton/Tetra G) and close friend vig schulman, her move to Cumberland proved to be a fearless journey into heavy-hitting beat dropping and genre-bending live remixes, resulting in endearingly wild dance-a-thons, like the legendary Electric Friendz parties- a group which Pleena co-founded. Pleena's wide range of musical tastes are often tailored towards accentuating the awesomeness of the event in which she finds herself a part of. Whether it be bridging the gap in style between other artists of varied genre or delivering the hard-hitting discotheque goods, her rhythm has been described as "intelligent progression". Pleena is currently collaborating with Tetra G (visual artist, producer) as 11:11- a journey in audio/visual cohesion- and the two are working away on original tracks to be showcased when perfected. Having shared the stage with the likes of Metric, Broken Social Scene, Wintergloves, Gaudi, Mother Mother, You Say Party, Racoons and Humans to name a few, Pleena is a compelling audio trip.
https://www.facebook.com/djpleena