Harpoonist and the Axe Murderer plus Miss Quincy & The Showdown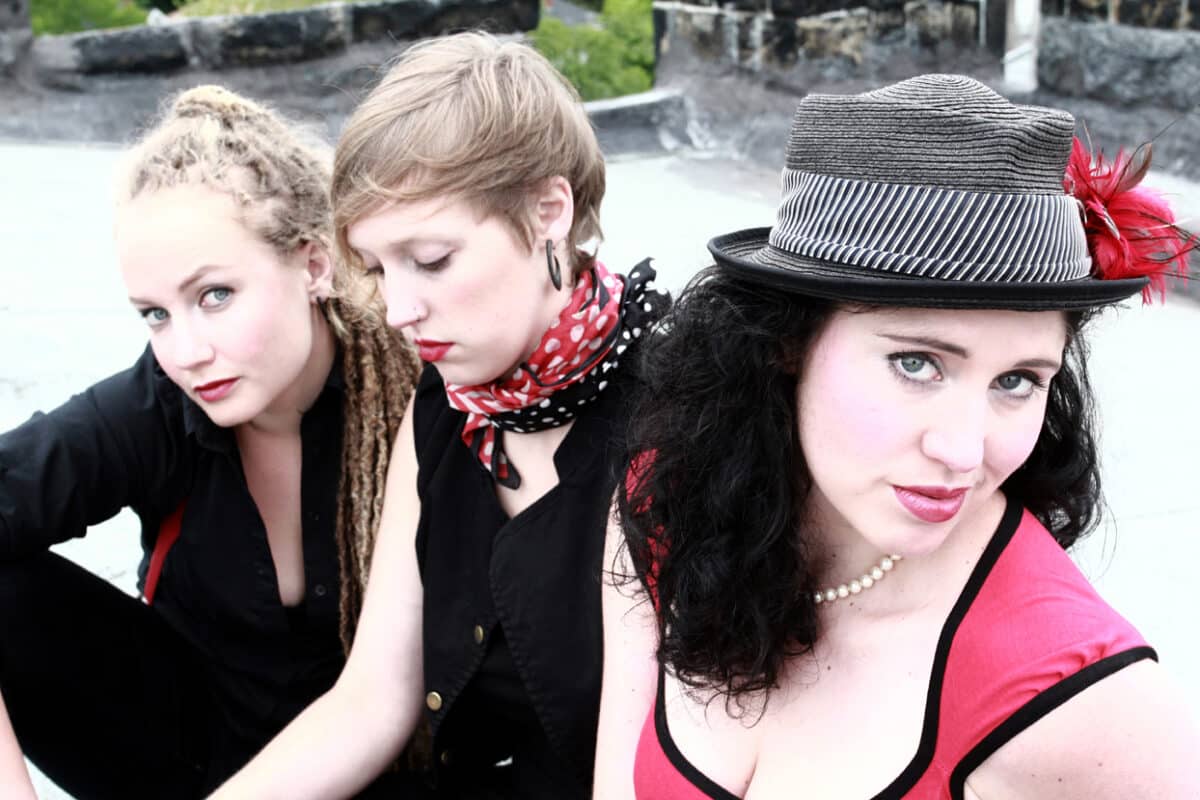 February 15, 2013 @
The Waverley Hotel
Two smokin' hot new roots and blues acts shred the Waverley stage in a action packed DOUBLE BILL!
This DOUBLE BILL features:
MISS QUINCY & THE SHOWDOWN are a smokin' hot all-girl trio featuring electric guitar, upright bass, and drums.  Miss Quincy doesn't fit the classic girl singer/songwriter mold and The Showdown isn't your average all-girl band. You won't find them singing pretty pages out of their diaries, instead you'll find them starting a party in every bar they play by getting down and rocking out with raunchy roots & blues and straight up rock n' roll. The band currently calls the road its home – this year they hit the highway hard for an 8 month world tour spanning the UK, Europe, and Canada (including 7 festival stages).
THE HARPOONIST AND THE AXE MURDERER is more like a sweaty fling between a sack full of harmonicas, a mess of foot percussion, and a very greasy Telecaster. Shawn Hall and Matthew Rogers say they're making blues for a changing world, but a fan put it even better: this is 'blues that gets you in the crotch.'This two piece blues act from Vancouver, nominated for WCMA 2012 Best Blues Recording and 2 x Maple Blues Award nominations for New Artist/Group of the Year & Producer of the Year  Watch their video here! http://www.youtube.com/watch?v=oXWroctkAS0
www.harpoonistaxemurderer.com