High Society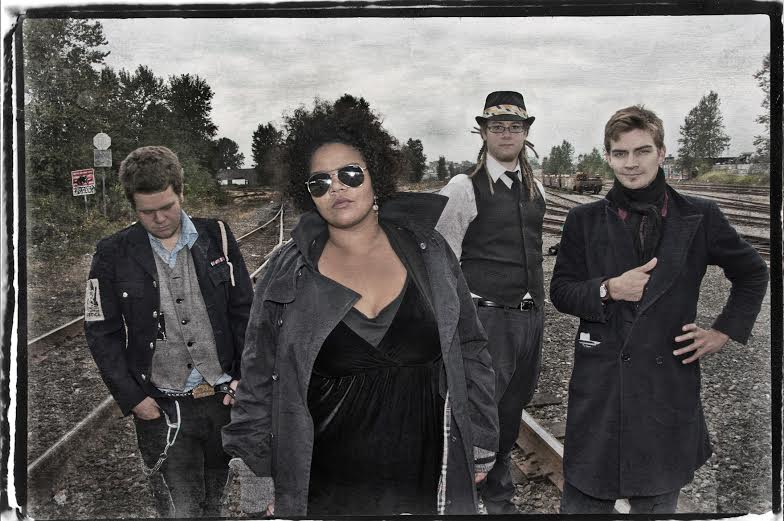 November 22, 2013 @
The Waverley Hotel
After overwhelming response from fans at ArtsWells and Quadrapolooza, we are stoked to have this awesome band join us at the Waverley.
High Society is an unstoppably dramatic rockin' Soul and Blues band, eager to fill your eyes and ears with euphoric excitement and inspiration.
In 2010 Chelsea D.E. Johnson and Adam Farnsworth started a bi-monthly showcase called Sunday's Best. They took on the name and two players: the multi-instrumentalist Ashton Sweet on the baritone saxophone and the well-toured percussionist Kenan Sungur on drums. The night became a local hit and the band grew tighter as they prepared new material for each show. In 2011 the group changed their name to High Society and brought their material to Mushroom Records and CBC Studio 2 to record their self-titled, debut album. They have featured as a main act at the Robson Valley Music Festival and Arts Wells, backed burlesque troupes, rocked house parties,cafés, bars and theatres across Western Canada and are eager to make the leap to the East Coast tour circuit.High Society is based out of Vancouver, B.C.
With special guest: Annie Becker. Island Girl. Bohemian Songstress. Somewhere between the chorus of a Broadway Musical and the bustling streets of British Columbia Annie Becker was born.  It's hard to believe this girl is from the West Coast and not from the basement of a late 30s Jazz Club. Becker has been cloaking her audiences in a Gyp-sea of horns, guitars, pianos, basses, ukuleles, and drums laced with sultry soundscapes and groovy beat boxing styles over stages and streets across Canada. This is music you can play loud in your car.
https://www.facebook.com/highsocietymusic