Hometown Shakedown NYE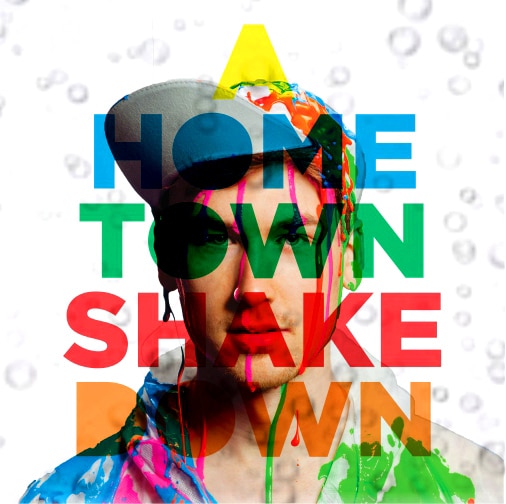 December 31, 2015 @
The Waverley Hotel
The 'place to be' on New Years Eve with the Neon Steve, Adil Amlani and the NakedDj's.
Brought to you by Little Island Productions & Cumberland Village Works:
There are not many Canadians that can claim they've held down top spots on Juno; Hypemachine, DJCity, Soundcloud, and Beatport charts, had exclusive premiers on taste making blogs like Run The Trap and Vice Media's Thump, had tunes featured on Ministry of Sound compilations and get regular plays on Diplo and Friends on BBC 1Xtra – but Neon Steve can. The peer-declared nice guy and Shambhala Music Festival resident, known for his luminous attire in addition to his fresh beats, has jumped ahead in the game and is quickly showing why he's well on his way to solidifying his spot among the scenes best and brightest.
From humble beginnings on the Canadian West Coast, Neon Steve has cultivated his sound as a DJ/Producer, resulting in a reputation for high energy sets that blend and twist conventional genres. Unrivaled in his ability to keep a crowd guessing all the while jumping, a Neon Steve show is an exploration into underground bass music, sprinkled with fragments of your parents or even your grandparents favourites.
While his production spans a variety of tempos, these days he's most at home when working on 808-injected club music. A move that seems to be working well for him as he's recently been the top choice for features on remix EPs from Zeds Dead and Grandtheft, Keys N Krates, Excision, Datsik and Rico Tubbs, among others. Surging ahead, Steve also saw an original release alongside Smalltown DJs and Shad (the new host of CBC's Q radio show) whilst also managing to catch the eye of Mad Decent's Diplo; who has been known to regularly play out Neon Steve bootlegs.
When not in the studio, Neon Steve has continued to spread his musical word across the world with tours touching down in Australia, NZ, Europe, United Kingdom, USA, and Costa Rica in addition to multiple Canadian circuits since 2012. The near future promises to build on that even further with a forthcoming European tour and multiple festival dates across North America. Not one to forget his roots, Neon Steve will continue his regular Shambhala Music Festival appearances as he graces the Fractal Forest yet again this year, among other great festival events.
With a knack for filling dancefloors and flexing subs, Neon Steve is clearly an artist to watch as he continues to inject a bit of brightness amongst some of bass music's brightest stars.
Adil Amlani
A native of BC,  Adil Amlani has lived in many different areas across the country, including a lengthy stay in the heart of Montreal, QC. Having had an excellent opportunity through his mixed heritage and experiences with different cultures abroad, he has developed a unique perspective and appreciation for music of all genres.  This perspective offers significant influence towards his music production, and dj sets, making his sound so diverse.
Adil's roots are deeply influenced by what many call a San Francisco sound.  Jazz fusion rhythms are blended with precision to create a warm and fuzzy vibe; add in the thick basslines and tech house, and there lies the Adil Amlani sound. You may have been lucky enough to catch his set at 2015 Atmosphere Silent Disco on the Saturday night! Be sure to stick around, as Amlani has a lot more in store… For he says, "This is really, only the beginning!"
With special guests The Naked Djs.
neonsteve.ca