Luzna Orchestra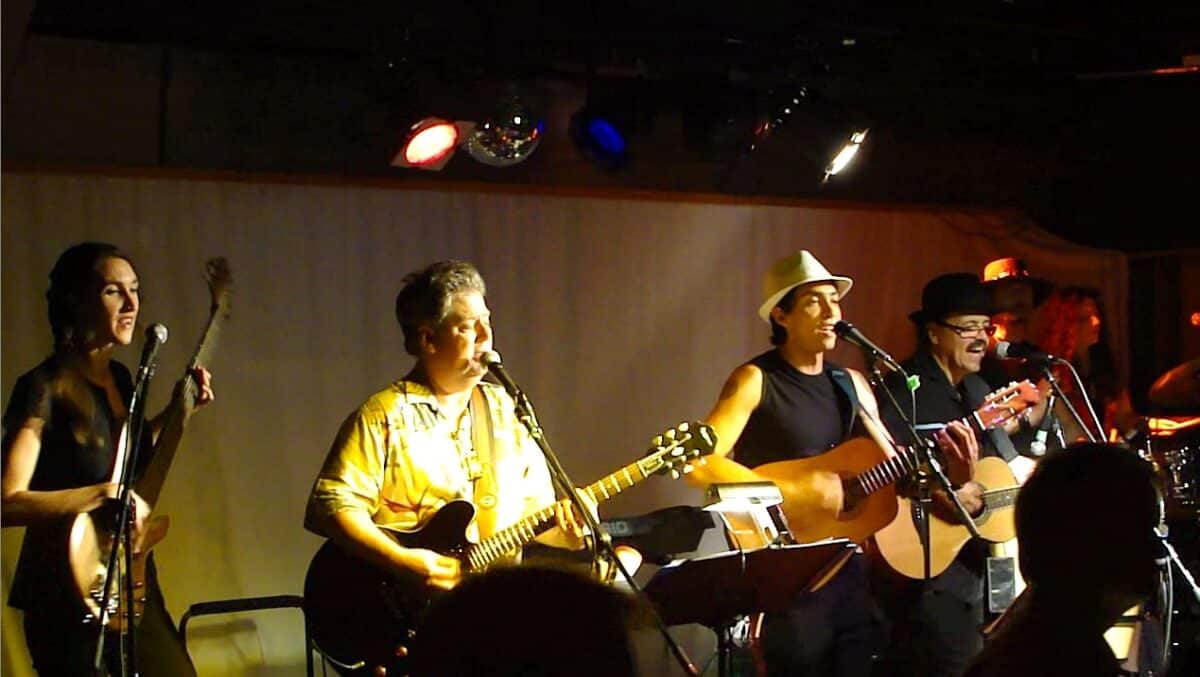 May 1, 2010 @
The Waverley Hotel in Cumberland
Screaming hot Latin sound at the Wave.
Mucha 'candela': Luzna at the Wave
The Waverley Hotel hosts well-loved Latin Orchestra May 1
There is no suitable translation in English for "candela," a Spanish word used often in Latin America, where celebrating music and dance is a deeply entrenched way of life.
Candela signifies passion, but more specifically, it also means the effect that fiery, rhythmic music has on the body and soul, the consequent heat in the air when a dance-floor ignites with moving bodies.  Candela is pure enjoyment!
That said, ready your senses for an evening of unstoppable candela as Cumberland Village Works presents Luzna Orchestra at the Waverley Hotel on Saturday May 1, 2010.
When Luzna played the Wave last year, in the heart of el pueblo de Cumberland, the six-piece group filled the house, both with fans and with their trademark mix of spicy and infectious dance rhythms.
It's a pure-Latino blend of Salsa, Son, Cumbia, Salsa-jazz and more, all delivered with plenty of heart.  And, apart from performing their own material, the band pays tribute to great Latin-music artists such as Celia Cruz and the Fania All-Stars, Buena Vista Social Club, Poncho Sanchez, Hector Lavoe, Willie Colón, Cheo Feliciano and Ruben Blades, and many other Latino greats.
Since its formation two years ago, the group has gained a growing momentum of dancers and music lovers in the Comox Valley.
The group is feeling energized and ready to again unleash a lively performance Saturday at the Wave, having recently returned from a memorable sold-out show in Tofino, says Jim Papp, Luzna's rhythm guitarist and the lead singer for many songs.
"The Waverley is a great place for us," says Papp. "We feel it, the crowd feels it and the result is some kind of magic."
One of the group's newest compositions was inspired by an unforgettable experience while on the West Coast of the Island. The band's singer and tres player had a brush with death, slipping off a rock face and dropping to the rocks below.
The result is a grateful song, focusing on the beauty of life, the enjoyment of music and the rumberos that continue to inspire the band. The new salsa tune, titled To'fino, (a play on the words, "Todo Fino" will be debuted at the Waverley show.
Luzna Orchestra employs congas, timbales, cowbell, Cuban tres, fretless bass, guitars, keyboard and a one-man trumpet powerhouse to deliver an authentic and screaming hot Latin sound that is instantly danceable.
myspace.com