Martyn Joseph 2nd night!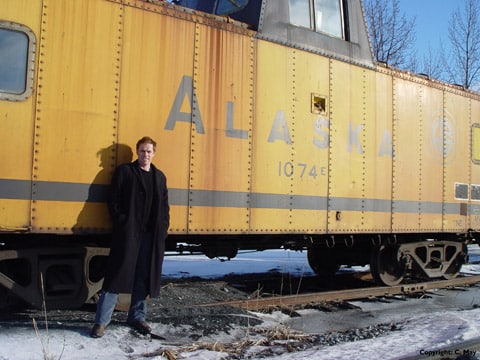 March 5, 2011 @
Joe's Garage in Courtenay
Always charming, sometimes alarming, Martyn Joseph is a unique songwriter who digs deep and delivers an ultimate, life affirming message. One of the most unusual and compelling performers you are likely to encounter.
Martyn Joseph is a Welsh singer-songwriter whose music exhibits primarily a brand of Celtic and folk, while his songwriting is often focused on social lament or protest. From independently releasing his first studio release, I'm Only Beginning in 1983, to his latest 2010 album, Under Lemonade Skies, Joseph's career has spanned twenty-six years and three different labels – Sony, Grapevine and his own Pipe Records. In 2004, he won the Best Male Artist Category in the BBC Welsh Music Awards.  He is a performer like no other.  Shades of Springsteen, Knopfler and Dave Matthews there may be – but he stands in his own right, built on a reputation for giving what thousands have described as the best live music experience of their lives.
One of acoustic music's most arresting artists, Martyn Joseph has been in demand on both sides of the Atlantic for over two decades. Martyn's 25 year career has embraced some notable achievements including 5 Top 50 UK chart positions, with such songs as "Dolphins Make Me Cry," "Working Mother" and "Let`s Talk About it in the Morn- ing," and appearances and tours with, amongst others, Suzanne Vega, Marc Cohn, Joan Armatrading, Runrig, Clan- nad, Chris de Burgh, Art Garfunkel, Jools Holland and even Celine Dion and Shirley Bassey. He has won fans everywhere with his uncanny fusion of material –feisty, pull no punches big issue numbers alongside stripped bare love songs.
One of his songs, "All This Time" was borne of a trip through the Canadian wilderness. Of the track's inspiration, Joseph explains, "It humbles you visiting a place like that. Anyone who has an ego problem needs to backpack through Canada for a while.
martynjoseph.com