Neon Steve and SkiiTour Halloween Costume Extravaganza!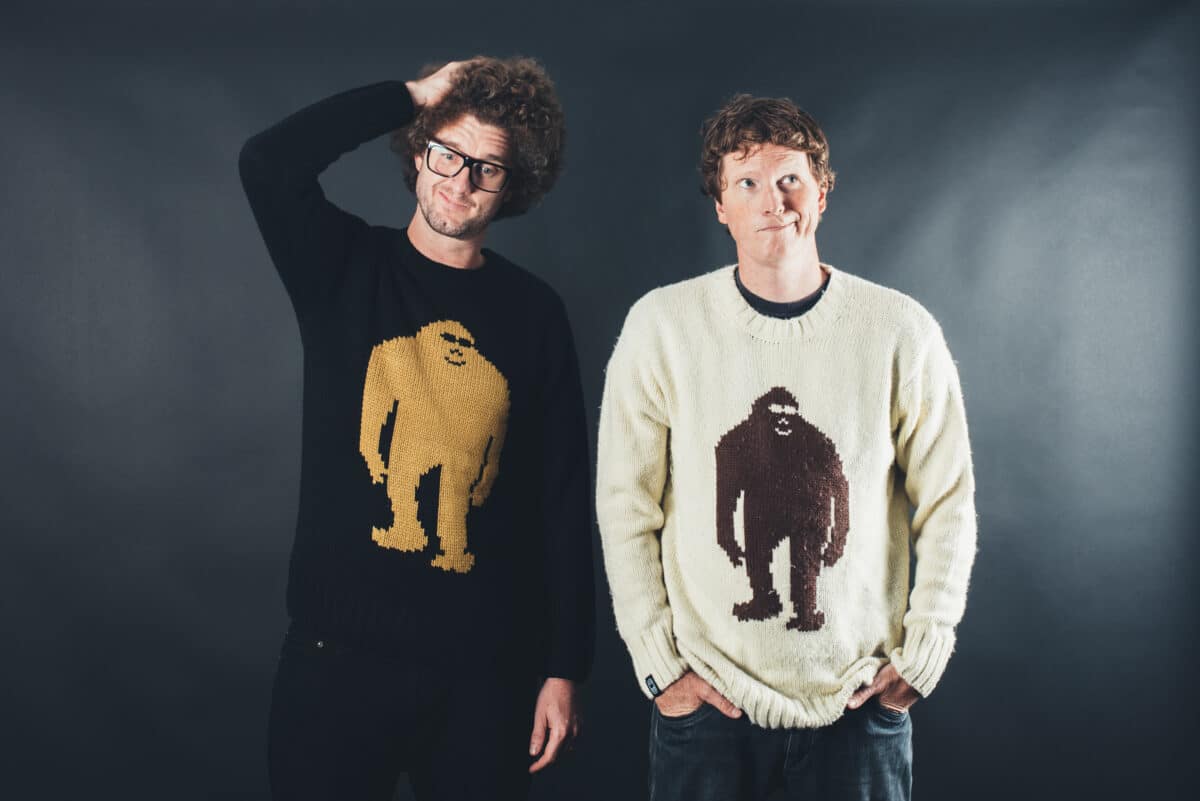 October 28, 2017 @
The Waverley Hotel
Each of these acts packs dance floor at the Waverley and Atmosphere Gathering. As a double bill, this costume party will inspire the creative spirit on every level. Surprises and prizes. Expect the unexpected.
NEON STEVE
There are not many Canadians that can claim they've held down top spots on Juno; Hypemachine, DJCity, Soundcloud, and Beatport charts, had exclusive premiers on taste making blogs like Run The Trap and Vice Media's Thump, had tunes featured on Ministry of Sound compilations and get regular plays on Diplo and Friends on BBC 1Xtra – but Neon Steve can. The peer-declared nice guy and Shambhala Music Festival resident, known for his luminous attire in addition to his fresh beats, has jumped ahead in the game and is quickly showing why he's well on his way to solidifying his spot among the scenes best and brightest. From humble beginnings on the Canadian West Coast, Neon Steve has cultivated his sound as a DJ/Producer, resulting in a reputation for high energy sets that blend and twist conventional genres. Unrivaled in his ability to keep a crowd guessing all the while jumping, a Neon Steve show is an exploration into underground bass music, sprinkled with fragments of your parents or even your grandparents favourites. While his production spans a variety of tempos, these days he's most at home when working on 808- injected club music. A move that seems to be working well for him as he's recently been the top choice for features on remix EPs from Zeds Dead and Grandtheft, Keys N Krates, Excision, Datsik and Rico Tubbs, among others. Surging ahead, Steve also saw an original release alongside Smalltown DJs and Shad (the new host of CBC's Q radio show) whilst also managing to catch the eye of Mad Decent's Diplo; who has been known to regularly play out Neon Steve bootlegs. Often in the studio, cooking up something fresh and forward thinking, Neon Steve's original releases are also being recognized with many of his releases on Bombstrikes (including two vinyl releases) topping Juno Best Seller charts. In addition, his tune Got This Feeling, taken from his Feeling EP, was featured in MixMag as Tune of the Month. Spending more of his time exploring sounds beyond the booty shaking variety, Neon Steve's Pleasensations mix series has gone on to become a fan favourite. Sometimes classified as baby making music, it's the perfect vibe for the after party. When not in the studio, Neon Steve has continued to spread his musical word across the world with tours touching down in Australia, NZ, Europe, United Kingdom, USA, and Costa Rica in addition to multiple Canadian circuits since 2012. The near future promises to build on that even further with a forthcoming European tour and multiple festival dates across North America. Not one to forget his roots, Neon Steve will continue his regular Shambhala Music Festival appearances as he graces the Fractal Forest yet again this year, among other great festival events. With a knack for filling dancefloors and flexing subs, Neon Steve is clearly an artist to watch as he continues to inject a bit of brightness amongst some of bass music's brightest stars.
SKIITOUR
Fusing two fresh-off-the-mountain electronic music addicts, Tim and Dave together create 12 feet and 350 pounds of turbo-funk-boosted, snowsuit-donning man flesh. Hailing from the world famous ski town of Whistler, this dynamic duo loves shredding fresh power almost as much as they love smashing out hit-records in the studio. Producing & performing together for over 6 years, they are like savage yetis feeding off of each other during their high energy live shows (which often feature snow machines & loud retro ski gear) while they blast through genres playing everything funky from bassline house to black-diamond twerk. The boys have released tracks on labels around the world including Westwood Recordings, Good For You Records, and Fort Knox Recordings. In the spring of 2016, they started up their own record label, Double Black Records. While constantly developing their sound, they have enjoyed chart success on Beatport & have cracked almost 2 million plays on their Soundcloud. Their tracks have been on festival stages all over the world, charted by Miguel Mig, & even dropped into Bondax's sets. They were recently featured by Vice's Thump as well as DJ Mag Canada. Their hectic schedule over the last couple years has included dozens of headlining slots at electronic music festivals from coast to coast in Canada, numerous performances in the USA, plus tours of Australia & Europe. This past summer they made their 5th consecutive appearance at the acclaimed Shambhala Music Festival and smashed out 2 packed sets at The Fractal Forest & The AMPhitheatre.
neonsteve.ca