The New Groovement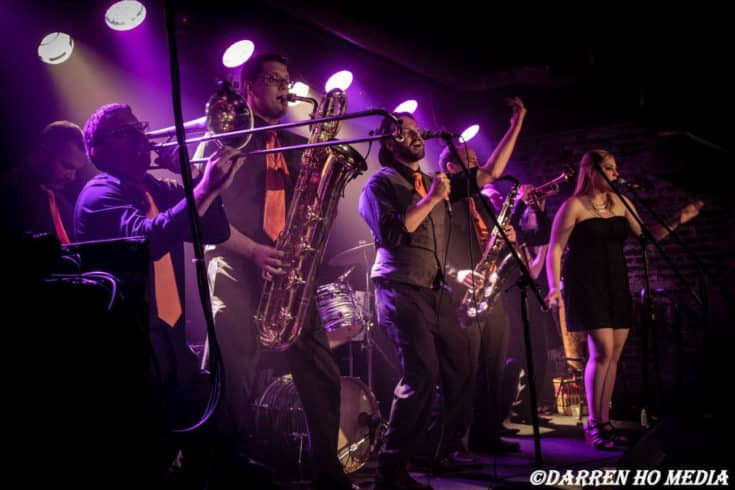 Horn driven, soul and funk juggernaut brings their album release tour to Cumberland.
Get Tickets Now
The New Groovement are embarking on their most ambitious tour yet, which for this 11-piece R&B, Soul, Hip Hop and Funk band takes them across 3 western Canadian provinces for a second time.  The group will be showcasing the new material from their soon-to-be released Tired of Waiting EP. "You can truly hear the passion and effort put into each one of these tracks," says lead vocalist Steph Wisla," and I can't wait to share them across Western Canada."
About The New Groovement:
What happens when you mix sweet R&B and sultry soul together with a splash of hip-hop, and a generous helping of funk? You get a genre-bending mash-up of the funkiest, hard-groovin', booty-shaking dance music that is The New Groovement. Eleven members work their collective magic to create the group's powerhouse sound.
NGM is Reuven Sussman (drums), Tejas Collison (bass), Ben Scotney (guitar), Geoff Mason (timbales/drums), Kim Maddin (congas/percussion), Steph Wisla (lead vocals), Danimal House (vocals/emcee), David Chase (trumpet), Jason Dolynny (trombone), Jonnie Bridgeman (sax), and Brad Justason (sax).
thenewgroovement.com