Oliver Swain's BIG MACHINE – POSTPONED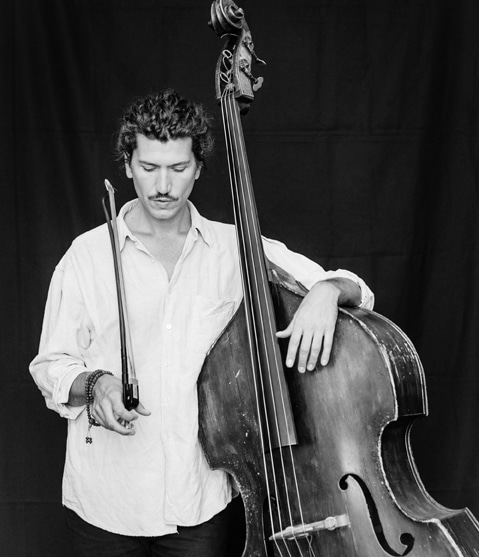 March 4, 2016 @
The Waverley Hotel
Oliver Swain's BIG MACHINE is big. It's really big. Big in sound, big in vocals, and in certain circles even big in name.
Hailing from Victoria, BC, nearly the farthest west (or left) one can be, Oliver Swain is Canada's quintessential folk and traditional musician. He eats, sleeps and breathes music, and his prolific career evidences this in many ways. With his pure, finely tuned vocals that have an astonishing range, and his undeniable skill behind a banjo or upright bass, Oliver grabs the attention of all who hear him, and holds it with his enormous sound and stature. From the most vulnerable and innocent sounding banjo ditties to the brave and imposing bowed bass, Oliver delivers his own brand of alternative folk and traditional music to the masses with a smile and a twinkle in his eye.
Oliver Swain has spent the last fifteen plus years honing in his craft, and this effort has taken him on a remarkable musical journey. He's always been a bit of a music geek, collecting old wax cylinder records as a teenager, and being the only kid in school who claimed Robert Johnson as his favorite musician, in a time when grunge rock was on top. Oliver joined The Bills back when they were known as the Bill Hilly Band in Victoria, and played with them until he decided to split town for the musical splendor of Winnipeg, Canada's musical export city. There he joined Scruj MacDuhk and with them released "The Road To Canso" prior to the band continuing on as The Duhks. Winnipeg also introduced Oliver to fiddler Jeremy Penner, and singer Ruth Moody, and the three went on to form Moody, Penner and Swain, releasing "Southbound" and kicking off a series of pilgrimages south of the Canadian border to the heart of the Appalachians. It was on this journey Oliver solidified his love for traditional southern folk music, and he later moved to Louisiana to perform with the well known Red Stick Ramblers for a years tenure. Swain then decided to bring the music back home to Victoria, where he helped form popular folk group Outlaw Social, releasing two critically acclaimed albums, and touring extensively for several years. Since Outlaw Social's demise, Oliver has invested the last several years in playing solo shows across Canada, building an enormous fan base, and finally releasing his solo debut, "In A Big Machine". Oliver still enjoys life in Victoria, keeping busy as a respected session player, playing shows and planning his next jaunt across the country. He's also recently toured internationally as a sideman with Juno Award winner Toni Childs, and lends his time to being Artistic Director with the Lower Island FolkFest Society, creating the up and coming Victoria music festival; FolkWest.
The Big Machine consists of many fabulous musical cogs, nuts and pulleys, mainly:
Quinn Bachand, Guitar
James Whitall, Mandolin
Adrian Dolan, Fiddle
Kelby MacNayr, Percussion
Emily Braden, Backing Vocals
Rick May, Bass
In a Big Machine
In A Big Machine is a beautiful collection of five tracks of Oliver's original music, coupled with a few heavy hitting traditional folk numbers, and Oliver's 120 year old goat skin banjo take on Springsteen's "I'm On Fire". The album takes the experimental folk sound Oliver is known for with previous groups like Outlaw Social, Scruj MacDuhk and The Bills, and weaves a personal and touching tone into it, bearing his very soul. Tracks like "Big Machine" and "Mexican Dentist Song" rock the folk out a little faster, while "Cactus Land" and "John Henry" push the boundaries usually cast upon a bowed upright bass, using it as a second fiddle.  It's a collection of music sure to touch the hearts of all who hear it.
oliverswainmusic.com