Perseverance Hallows' Eve Ball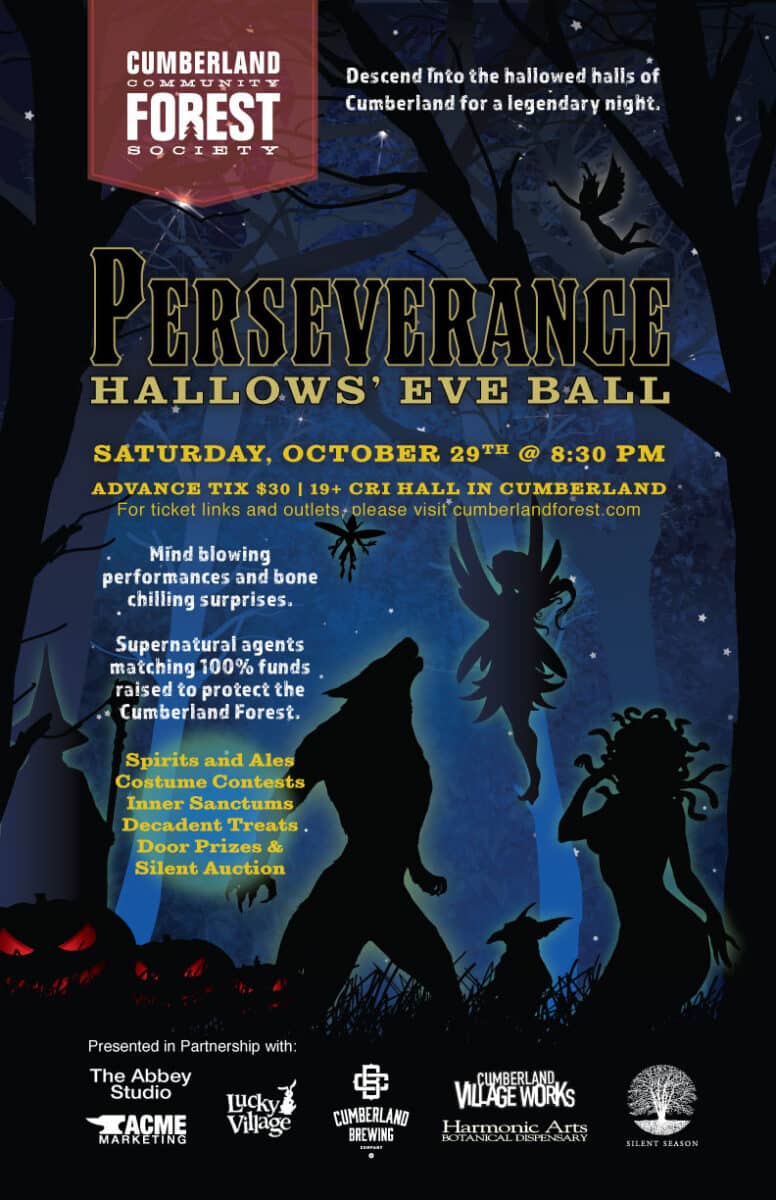 October 29, 2016 @
The Cumberland Recreation Centre 2665 Dunsmuir Ave
Music, inner sanctums, costume and mask contests, tantalizing cocktails, photo booth, silent auction, door prizes and other unimaginable spectres and spectacles……
Descend into the hallowed halls of Cumberland for a legendary night of mind blowing performances and bone chilling surprises.
Expect dramatic dance performances, aerials, projections and audio treats. Create a full-on costume or just mask your face. These theme is the deep dark woods so think creatures of the night, spirits, specters, furry beasts and the supernatural!
PERFORMANCES by Bousada, Arcana Dea Dance, Silent Season, Flying Amanita Circus and other very special guests.
Supernatural agents matching 100% funds raised to protect the Cumberland Forest. Co-presented by Cumberland Village Works, The Abbey Studio, Lucky Villager Productions and more!
cumberlandforest.com