Rising Appalachia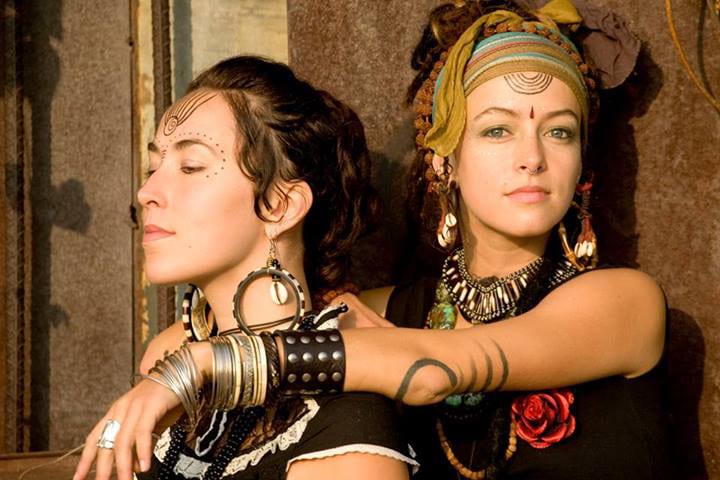 September 13, 2014 @
The Waverley Hotel
Rising Appalachia brings to the world new sounds, stories, and songs collected across oceans and originally sculpted to embody our human journey, our global community, and the treasures and troves of soul harmony. With special guest Lady K.
Growing up in the American South, and taking great inspiration from global roots music from their travels around the world, Sisters Leah and Chloe tear into sound with sensual prowess as stages ignite. Listen to their beautiful sound for strong poetic vocals, soul singing, spoken word rallies, banjos, fiddles, many beats of drums, kalimbas, beat box, eclectic instrumentation, groove and dance parties alike…
Intentionally self-managed and produced for the last 6 years…they have toured heavily both nationally and internationally boasting events all across the board but including: Joshua Tree Music Fest, Envision Festival, Burning Man, Rootwire, Naropa University, the Kennedy Center in Washington DC, National Public Radio All Songs Considered, The School of Americas Vigil, Nunez Arts Festival New Orleans, Emory University Schwartz Center, The Floyd Festival, The Beacon Theater NYC, The Lake Eden Arts Festival, Radio Popular Italy, Guerilla Radio Amsterdam, The Edinburgh Fringe Festival, The Highlander Center 75th Reunion, Urkult Sweden, and this year their line up includes several new markets including Lightening in a Bottle, Symbiosis, and the Ozara festival in Hungary…
They have self-produced 5 albums, one full length documentary DVD, a new collaborative release with The Human Experience, and more coming on the daily…
With special guest Lady K. Lady K's passion for music began as a 4 year old child, playing a paper keyboard and hearing music in her head. After finishing a bachelor of music in education and composition 20 years later, she walked away from the classical world to explore more basstastic realms. Her passion for tropical beats, world rhythms and bass bangers ignites her unbridled enthusiasm, which she spreads effortlessly and relentlessly. It is her goal in life to leave no bootie unshaken.  She is based in the Comox Valley and plays regularly all over Vancouver Island.
https://www.youtube.com/user/RisingAppalachiaRA