Rob Garza of Thievery Corporation and Bass Physics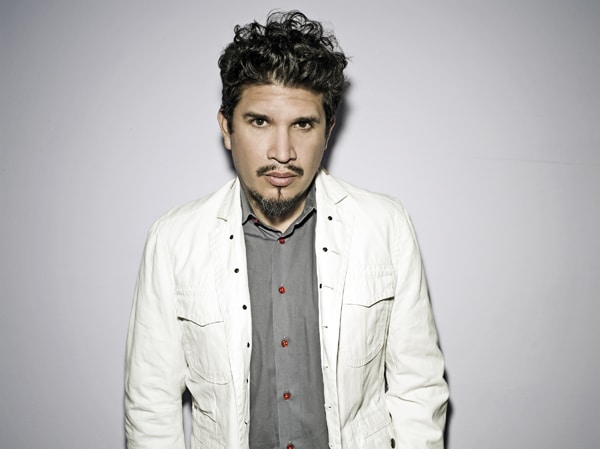 May 30, 2015 @
The Bridge Lounge, Courtenay 90 5th St., Courtenay, B.C.
Internationally acclaimed founding member of Thievery Corporation comes to the North Island!
Founding member of international music group Thievery Corporation, Rob Garza's career includes decades-worth of accolades as a pioneer of a flourishing electronic music movement. Originally hailing from Washington, DC, Garza's legacy includes the formation of ESL Music, as well as a timeless music catalog that is still in rotation today. His infusion of electronic music with the international flavors of dub, trip hop, reggae, and bossa nova gave birth to an new era of sound that has attracted a cult following across the decades. Since relocating to San Francisco, Garza's new experimentation's take him to the far corners of the globe with solo DJ sets showcasing the best of Deep House and Nu-Disco.
For Garza – who's devoted much of his life to creating a richly-textured foundation that's defined Thievery Corporation – solo appearances for more intimate audiences inspires new creations based off the culture and styles encountered during his travels. Whether opening for Paul McCartney with Thievery, DJing in Nepal for climbers tackling Mt. Everest, or in more obscure clubs in remote corners of the world, an impeccable taste in music style resonates through the foundation of every show.
—
Bass Physics is a Denver-based duo consisting of A.P. Adair & Luke Sims that came together with one objective in mind: to spread positive vibes through the power of music. Their genre-bending sound is made up of soulful electronic beats fused with live guitar and keys. While some songs weave beautifully expressive sonic landscapes, others explode with power and energy.
Their debut album Lose Your Mind was released in early 2013, containing an eleven-track combination of dream-like glitch-hop intertwined with electronic soul-step. Since then, they have continued to build momentum with a series of follow-up singles and an EP, 'Where Do We Turn,' garnering significant attention and establishing themselves as a must see act. Bass Physics added to their extensive list of festival plays in 2014-2015, making their second consecutive appearance at Global Dance Festival and Decadence NYE, playing Austin's Euphoria Music Festival, and making their debut appearance on the main stage of Colorado's legendary Red Rocks Amphitheatre, opening for Savoy and Michal Menert. They seek to always keep the party live by bringing energy and emotion to the dance floor.
robgarza.com