Shane Koyczan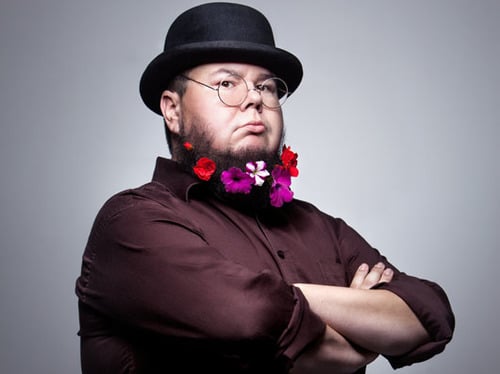 March 24, 2015 @
The Sid Williams Theatre
From MCing our very first Cumberland Festival to the recent David Suzuki's Blue Dot Tour, Shane has become a national icon.
We are extremely excited to see him back at the Sid.
Internationally recognized author and spoken word artist Shane Koyczan has emerged as a creator of poetry that dares to belong to the people and speak directly to them in their own voice. In 2013, he collaborated with animators to make the anti-bullying viral video "To This Day" which has had over 13 million views, and he performed a customized version "For the Bullied and the Beautiful" to acclaim at the 2013 International TED Conference in Long Beach, California. Shane shapes his words and delivers in multi mediums from authored, video, spoken word, operatic, and musically performed.
"Koyczan's words electrified. At times they scorched. But in the next breath they stoked gently like smooth silk. It didn't take long to realize Koyczan was a poet, philosopher, psychologist, ham actor and comic all rolled into a voice that touches us at our deepest core. Together we laughed and wept through the hour – each one of us reliving our own childhood and subsequent romances as adults. And at each turn, we rediscovered ourselves and found inspiration for a new day." – St Albert Gazette
"His poems are full of heartache and memory that touches so deep that emotion crackles in the air around you. And, sure, there are moments of utter, gut-wrenching sadness …But out of this sadness comes such strength, truth and hope that we want to stand up and cheer. Such is the power of Koyczan's words and delivery." – Monday Magazine
shanekoyczan.com