Shane Philip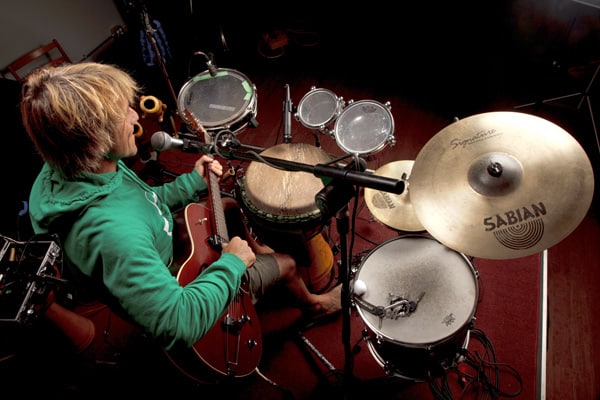 February 7, 2014 @
The Waverley Hotel
Always a dance floor favourite, get your didge on!
Swelling in primordial pulses and wholloping whoops, the tacit tones of Shane Philip's didgeridoo hold the power to still listeners into silence or encourage audiences to rise up in a tribal swell of intoxicating spirit — with sometimes but a heartbeat in between. Meanwhile his hands will be skilfully juggling between shaking up rhythms with his aslatua, driving the dance floor with his djembe and sliding out grooves on his Weissenborn-style guitar while his foot taps in earthshaking electronic kicks wherever they might fit. He is a one-man show weaving sounds that inspire audiences anywhere he goes.
Borrowing from folk, reggae, blues and beyond, he blurs the boundaries of expectation and music into an altogether unique soundscape. "We are influenced by everything we listen to, see and do," Shane reminds. "So much of what shapes the music, vibe, content, and overall feeling of the songs is unconscious. I write music that results from everything that goes on in the life I live."
Whether playing with spirited mayhem, or with mellow gold, Shane Philip presents songs that are consistently well crafted, while always leaving listeners with a positive afterglow.
Cumberland Village Works supports the Cumberland Forest and its efforts to purchase three new parcels of land by 2016 before they are logged. Monthly donors will be welcome to attend this show as well as new sign-ups the night of the show. Find out more about this amazing community project at www.cumberlandforest.com
https://www.facebook.com/ShanePhilipMusic