Skampida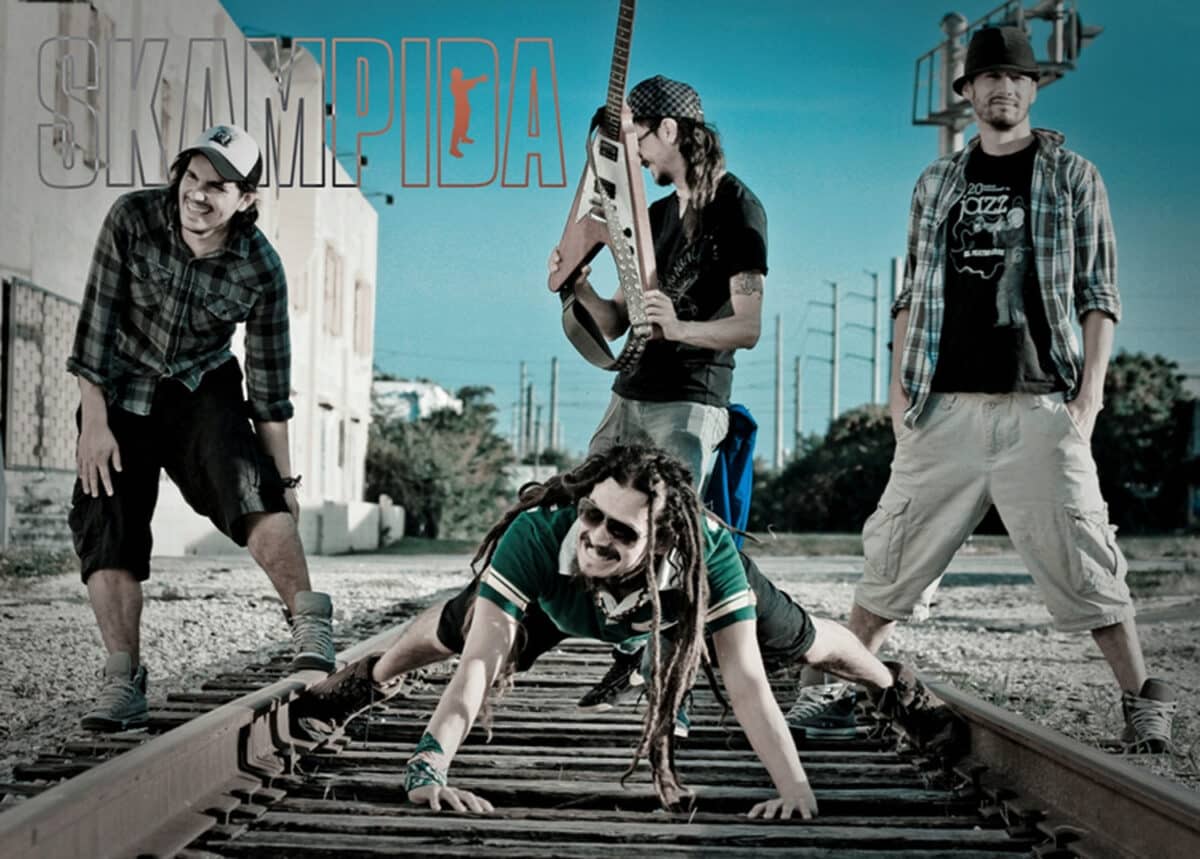 May 6, 2011 @
The Waverley Hotel
Bogota, Colombia's most popular musical export!
Horn driven, latin fried, dancefloor wizards…
SKAMPIDA have become one of the most successful and popular group's to emerge from Colombia with over twelve years of existence.
They launched their first album titled STEREOBLASTER. Among the long plays recorded by them during this time, the most remarkable are CASTANEDA & CIRCULO VICIOSO.
They have performed with renowned artists and musical groups such as ALICIA KEYS, MANU CHAO, and GOGOL BORDELLO.
Local media outlets such as "The New Times" and "Shock Magazine" have awarded SKAMPIDA the title of "Best Ska and Reggae Band" and "Best Live Performance."
SKAMPIDA enjoys a blooming career which is gaining acclaim throughout the entire world, including Latin America, North America, and parts of Europe.
SKAMPIDA has received great honors in the short amount of time that they have been in the mainstream music market. They have obtained an impressive following of fans who request as much music as they can deliver. They truly are extraordinary in the music field.
SKAMPIDA'S inventive and cutting edge sound, filled with deep emotion and conviction penetrates their listeners deep inside their soul and makes them evaluate life as a whole. Successful in Latin America and North America, SKAMPIDA holds the promise of musical generations to come.
SKAMPIDA'S 12 year reign on the music scene has only just come to light through their rocket rise to the top of the charts in their music genre. Their interpretations have been heard in the most remote cities in Colombia and neighboring countries like VENEZUELA, CHILE, and ARGENTINA.
They are exceptional in their style and in their interpretation of the Rock-Ska Genre, which is now so ever popular in the South American Continent. Their concerts are spectacular and their fans wait through rain, sun, and cold weathers to hear them play.
http://www.skampida.net/#/home