SkiiTour Snow Party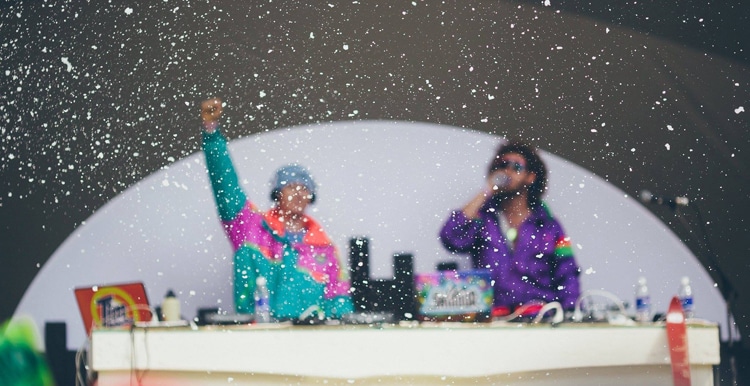 December 13, 2013 @
The Waverley Hotel
Praying to Ular we bring Whistler's favourite DJ tag team to ensure the greatest ski season ever.
Brought to you by Little Island Productions and Cumberland Village Works.
SkiiTour are a dj/production/party rockin duo hailing from the mountain resort town of Whistler. As men they couldn't be more different. Tim Livingstone is a proud ginger Canadian and a strict vegetarian when he's sober. Then there is Dave 'Canosis' Rollie, an afro sporting New Zealander, who once devoured 96 chicken wings in one sitting. However, musically they're totally on the same page. Collaborating since 2010 (originally under the moniker 'Livingstone & Canosis) they have had multiple #1 releases on Juno with Riddim Fruit Records (UK), Booty Fruit (UK) and ReSoul Records (Canada). Their tracks have been featured on music blogs around the world (including Ghetto Funk & Free Breaks Blog) and they are showing up on mixtapes from such artists as JFB, Slynk, & The Funk Hunters. Radio stations from NZ to the UK have been giving their songs airplay.
With special guest Dubtecha. Dubtecha has been keeping himself very busy perfecting his live PA, refining his original sound and working on some higher tempos to keep things rolling.
Still focusing on bass heavy, layered dynamic sounds that can't be defined into any one genre. He has kept up his Djing skills taking care of the North Vancouver Island and beyond as a multi genre Dj and as always, keeping things well timed and placed…
https://www.facebook.com/SkiiTour