Something About Reptiles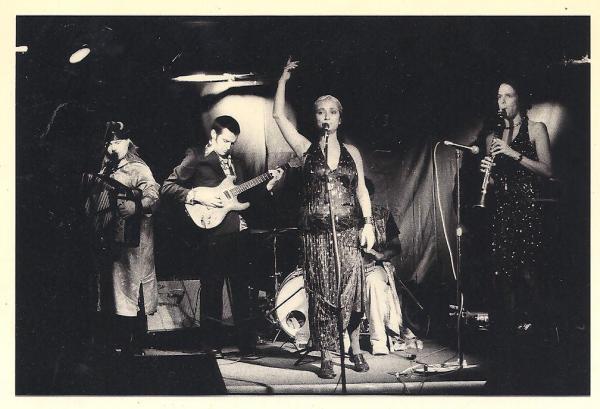 October 18, 2013 @
The Waverley Hotel
Join us for an evening of Turkish cabaret.
Something About Reptiles has been opening hearts and playing music in its's many incarnations since 1999. Today in 2013, Something About Reptiles consists of Burcu Ozdemir, on vocals and tongue and cheek English translations. Alison Jenkins on her magical accordian, clarinet and back up vocals. Amrit Basi a fierce percussionist on the darbuka. Noah Walker, master of surf-turk licks on his guitar. Katheryn Petersen, with her killer red accordian and love of Something About Reptiles. Elliot Vaughan, a truly kind and gentle human with superman tendencies on his viola. And last but definitely not least, Michael Alleyne, a strong and serious stand up bass player, completes this 7 piece ensemble beautifully.
Over the years, we did everything from jazz, country and folk festivals to restaurants, bars, theatre and private parties. our fans range from children, elders, all kinds of queer folks, international musicians and so call conservative crowds. Heck even Tom Waits loves us, who knew!
https://soundcloud.com/katherynpetersen/d-nya-d-n-yor-something-about