Speakeasy Electro Swing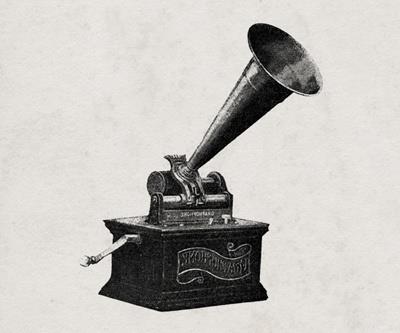 April 3, 2015 @
The Waverley Hotel
Get your toes a tapping and get ready for some swinging times at the Wave……
The Speakeasy is back after a brief hiatus and ready to bring you more Vintage Remix, Electro Swing, Glitchy Blues, and Ghetto Funk fun as we blow the roof off the Wave once again in our signature swing style. The early free dance lesson will be back with Jason from ValDance showing you some moves from 10-10:30, and the full team mixing it up and bouncing our sets back and forth all night long so the music will keep evolving.
There is a best dressed competition as well – with 4 tickets each for the next event being passed along for the best dressed lady and gent. So bring on your flapper and dapper styles. Will also be previewing some new tunes coming out on the next Speakeasy free compilation coming out later in April – The Roaring 2020s…..
Starring:
DANIEL TRUMP
Bringing you the old and mixed with the new..West Coast Swing cat Daniel Trump wishes to take you on a journey back in time..When the music was classy, sassy and full of brass. 2014 was huge success as Daniel opened up for Jaime Berry, Kormac, Dutty Moonshine and The sweet life society. You won't be disappointed with this Cats style of swing.
THE M-O-D
DJ ELIAZAR (Chicago/Montreal/Denman)
Eliazar brings out the gangsters and gals in everyone with his incredible fusion of 1920's style classics with a modern electro twist. It's rare that a DJ can combine such a high energy level with an ability to keep people dancing.
Eliazar has been spinning tunes around the globe while collecting tunes on his travels here and there for over 25 years. It all began with a high school radio station in the outskirts of Chicago (WDGC) with roots in Punk, Industrial, & New Wave, which has now evolved into Electro Swing & Blues, Ghetto Funk, Vintage remixes, Balkan Beats, Global Grooves, Funk, etc. The inevitable procession learning of all types of music has kept him roving bins of record shops everywhere he turns, as well as scouring the cloud. The last year has seen Eliazar playing all over the map – with highlights including the Greenville Festival in Berlin, Montreal Jazzfest, Rock the Block in Cumberland BC, Trapeeze in LA, and Electro Swing club in Bristol.
DJ Eliazar is the founder of the Speakeasy Electro Swing nights in Montreal, which have now spread all over the world with Speakeasy nights happening in NYC, Vancouver, Seattle, Portland, Austin, Houston, Mexico City, Oklahoma City, Oslo, Barcelona, and Leeds. These nights have been at the forefront of the Electro Swing and Electro Blues sound in North America and beyond. He compiled and released Vol. 1 & 2 of the Speakeasy Electro Swing compilations in 2013, the first Electro Swing compilation out of North America… Vol 4 is on its way for April 20th of this year.
djeliazar.com