Tanya Tagaq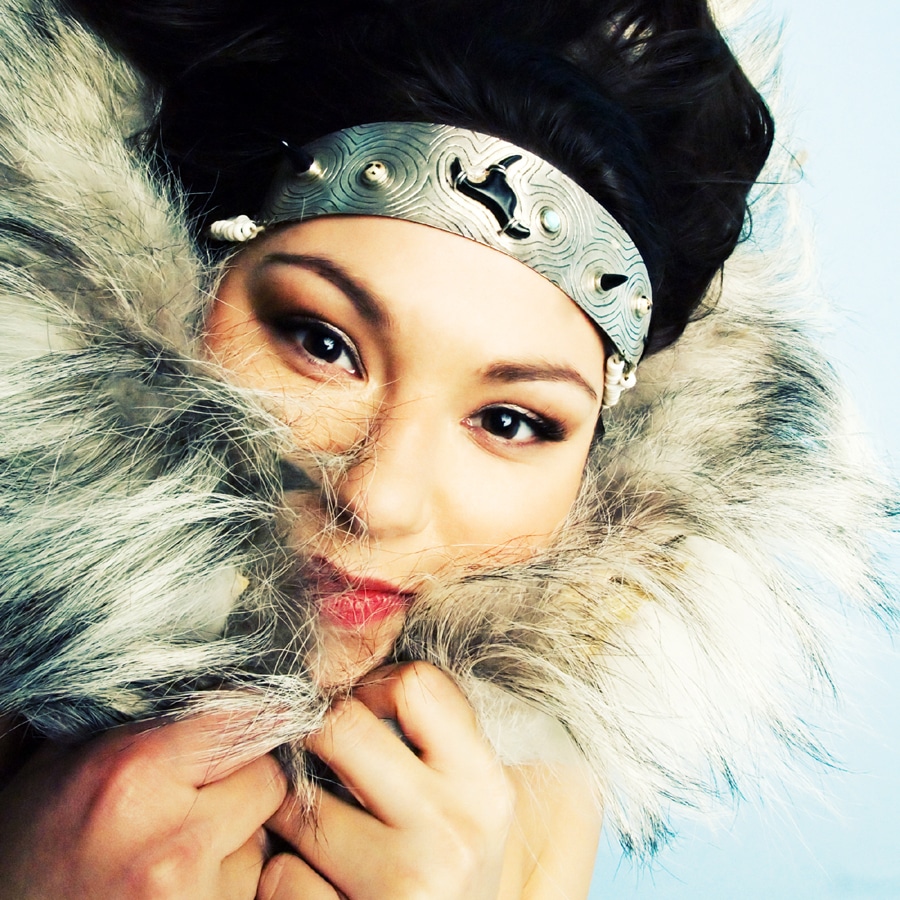 May 13, 2017 @
The Waverley Hotel
Her depth of exploration and artistic excellence matches a life long commitment to social justice in very challenging times. With special K'omoks First Nation welcome and Lady K to finish our night!
Inuit throat singer and artist Tanya Tagaq won the Polaris Prize for best Canadian album in 2014, for Animism. Those who thought she had then made her definitive artistic statement are in for a surprise.
Also in for a shock are those who thought international success, playing to major festivals and packed houses all over the world, would lead to a mellower sound, or a more laid back approach.
Tagaq follows up Animism with Retribution, an even more musically aggressive, more aggressively political, more challenging, more spine tingling, more powerful masterpiece.
There are those who find comfort in the bland sweetness of middle of the road love songs designed to soothe. But then there are music fans that find comfort in honesty, blazing human talent and free, intelligent expression of passion. This album is not dinner party ambience music.
This album is a cohesive, whole statement. Why sugarcoat it? This album is about rape. Rape of women, rape of the land, rape of children, despoiling of traditional lands without consent. Hence the cover version of Nirvana's song "Rape Me." It's at least a hundred times more chilling than the original.
Retribution is Tanya Tagaq's portrait of a violent world in crisis, hovering on the brink of destruction. It's a complex, exhilarating, howling protest that links lack of respect for women's rights to lack of respect for the planet, to lack of respect for Indigenous rights. It's an album about celebrating the great strength of women, it's about rejecting the toxic, militaristic masculinity that's taken over the world since the rise of Western industrial capitalism, and is rapidly destroying human life support systems through climate change and pollution. In a startling lyric from the title track, she observes, "Money has spent us."
The Inuit people live on the cutting edge of the climate emergency. As sea ice dwindles at astonishing rates, they are witnessing the death of the entire Arctic ecosystem, as the colonialist machine rolls on, mining newly uncovered areas for diamonds. And the Inuit know the truth about the contemporary natures of the crimes at the center of Canada's identity. Tagaq herself is a survivor of Canada's infamous genocidal Residential School System, something most Canadians would rather imagine as a dealt-with thing of the distant past.
Tagaq is the leader of this project, and she uses the power of her voice, the power of her commitment to her performance, the power of her informed, uncompromising artistic standards, to draw other, similarly committed and talented people to her mission. Jesse Zubot collaborates as producer and lead violinist, creating a stunning array of sound, employing mastery over his instrument and an arsenal of digital and analogue effects. Jean Martin's drumming builds dynamics and rolls devastatingly across the sonic landscape like a tank division of Tagaq Army, an army which also includes Tuvan throat singer Raddick Tulush, rapper Shad, traditional Inuk singer Ruben Komangapik, and Tagaq's own young daughter, Inuuja, who is brought in on the first song, like a symbolic character in a novel, to represent both the hope of the future and also to elicit shame for the betrayals we are visiting on the generations to come.
We defy you to listen to this album without weeping, without shuddering, without feeling its intense power and immediacy. This is dramatic, relevant, stunning music. "Retribution will be swift."
"Tagaq projects sounds that carry the imprint of the body's secret contours and recesses, delving far beyond personal utterance, out beyond human identity, to summon voices from the flesh cavity haunts of animal spirits and primal energies." – The Wire (UK)
tanyatagaq.com