Tequila Mockingbird Orchestra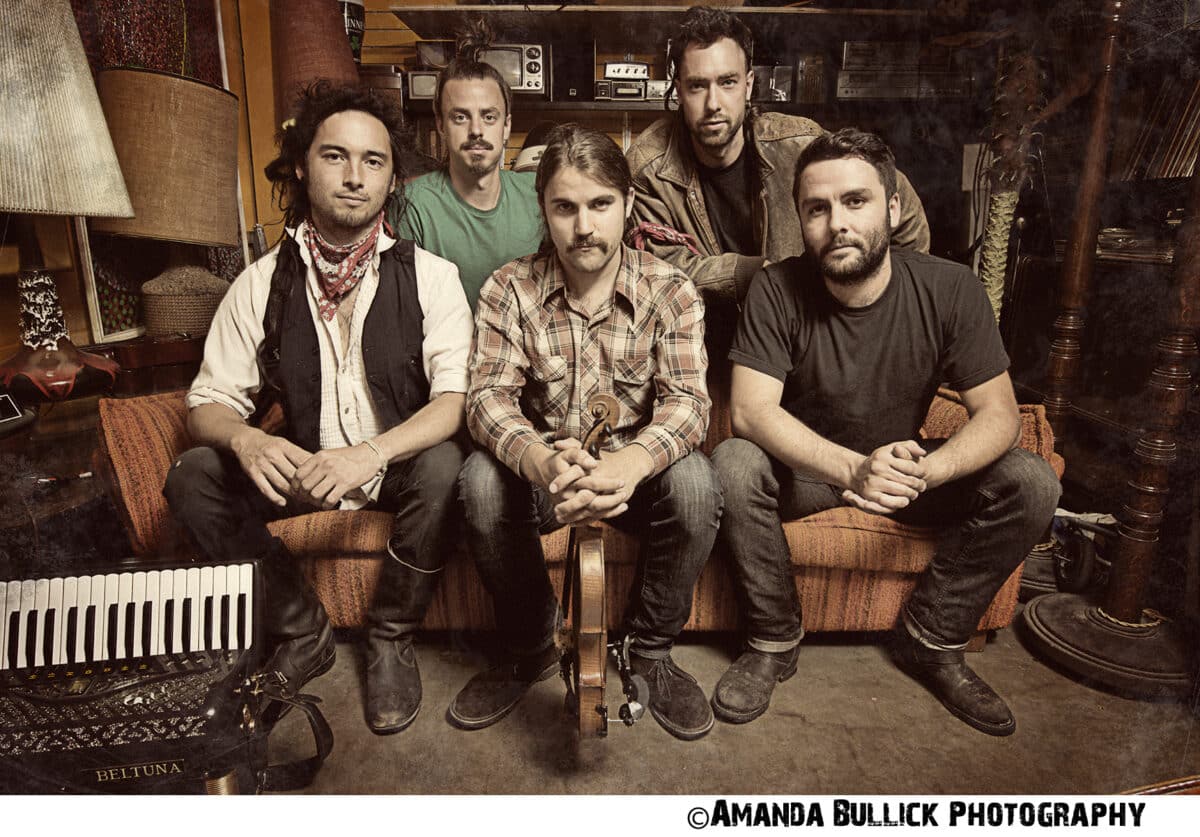 February 8, 2013 @
The Waverley Hotel
Tequila Mockingbird Orchestra returns to the Westcoast for a limited engagement with their highly acclaimed new album.
While Tequila Mockingbird Orchestra's original youthful, playful energy remains palpable on Follow my Lead, Lead me to Follow, the band channels all that heat and light into firm, elegant boundaries. The musicians spent months together, playing, arranging, discussing, before hitting the studio to record the album with David Travers-Smith (Deerhoof, Kiran Ahluwalia, Wailin' Jennys). The long spell together lent a new tightness to the band's performance, a focus and sixth-sense responsiveness that resonates on the album ("Lives be Brave") and on stage. As a result, the group sounds truly orchestral, with rich arrangements that take full advantage of their instruments' unique colors.
The Tequila Mockingbird Orchestra has also turned truly roots, finding inspiration and hope in tracing the impact of past lives, past minds. The rousing "Canoe Song," inspired by Griffiths and Wolda's strange lake journey, brought this past home to Griffiths and generated the name of the album, a possible credo for the band: "It's a big cyclical thing; to lead you need to follow and to follow to lead. When you reach that point, you're just confronted with yourself all the time, and you begin to see those around you in a different light."
This is more than connection and art simply for its own sake. The Tequila Mockingbird Orchestra's creation of living has gotten the band passionately involved in a variety of causes, from protesting unwise logging practices in old-growth groves to bringing organic food sellers to their shows. They are also heavily engaged in working with at-risk children, in part through the Legacy Children's Foundation's highly successful Gift of Music programs in Loewen's hometown of Calgary.
Charged with leading a songwriting workshop for the program, the band, faced with a roomful of kids ranging in age from 10 to 18, was nervous. But within the first two hours, the young musicians broke out of their shells, egging each other on, crafting heartfelt lyrics and great hooks. The workshop left a lasting impression: Even a few of the quieter children involved went on to get music lessons and kept in touch with the band. But it was more than the mentoring that moved The Tequila Mockingbird Orchestra's musicians. "That childlike openness will pick up whatever is at hand," Griffiths says, "and honest and unpretentious music pours out. The kids just said what was happening, just reflected of their lives in their work."
"It's what we strive to tap into ourselves," Loewen adds.
www.myspace.com/tequilamock