Terry and John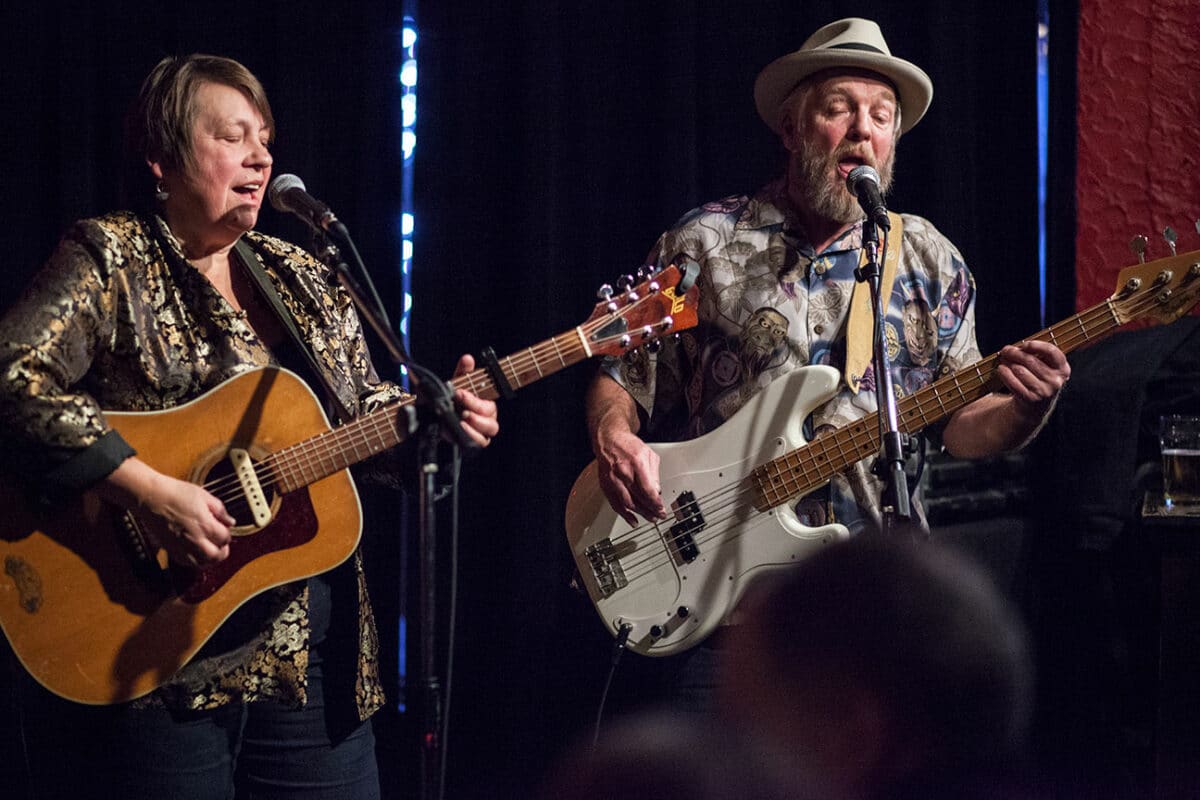 Sunday, March 1, 2020 @ Alley Cuts, Cumberland
Terry Morrison and John Gorham LIVE at Alley Cuts, Cumberland!
Get Tickets Now
Terry Morrison has performed at many Canadian folk fests and toured extensively throughout North America. She has 5 CD's of original music to her credit including a duet album with John Gorham. Her music is featured on a number of compilations including the Smithsonian Folkways recording 'Wild Roses Northern Lights'. She has been featured on the CBC programs; 'Canada Live' and 'The Key of A'. Her voice is rich and deep, her melodies, rhythm and lyrics, strong and uniquely her own. Terry Morrison is Cree Metis living in Treaty 7 Territory.
John Gorham is a veteran of the Alberta music scene. He has performed in numerous bands as a sideman and is the front man for his own project; 'The John Henry Band'. An accomplished musician he performs on bass, guitar and vocals. From honky- tonk to ballads he is a consummate storyteller. His voice has a touch of gravel that draws you in. From driving rhythms to flat picked melodies, he weaves compelling songs. Terry and John are life partners as well as musical partners and together front the cheatin' and hurtin' country band, 'The Pleading Hearts'.
With voices that blend perfectly together they form a powerhouse duo.