The Harpoonist and the Axe Murderer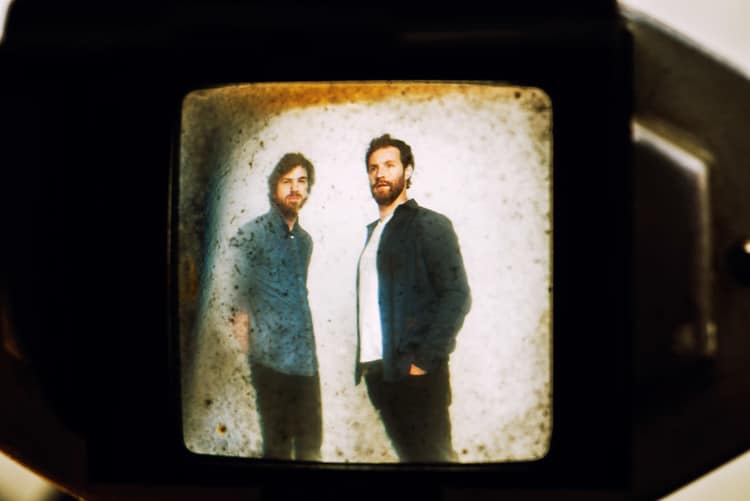 November 28, 2014 @
The Waverley Hotel
They rocked Atmosphere Gathering this summer and are back to wow us with "A Real Fine Mess". With special guest Ben Rogers.
Armed with an arsenal of harmonicas, a mess of foot percussion, and a road-worn Telecaster, the duo kick out raw and primal blues in the tradition of a 'decades-deep blues style' (Scott Brown, What's up Yukon), while infusing the genre with a jolt of renewed energy. The two met and bonded over music while recording a radio jingle. Their memorable name is inspired by a lyric from Kris Kristofferson's 'Bobby McGee' that references the blues harp, ('I took my harpoon out of my dirty red bandana') and 'axe', a common term for the guitar.
Their influences range from the iconic songwriting of Willie Dixon to the boundary pushing of Jack White and Danger Mouse but their sound is distinctly their own, smothered in greasy, gritty soul and imbued with funk. Shawn Hall provides the rousing, rugged vocals and blues harmonica, while Matthew Rogers rips on the guitar and pounds the skins with his feet. Their music is unapologetic. It slaps you in the face and makes you sweat like it's a sticky, summer night. It cuts you to the core. It's the blues played the way it was meant to be played.
The Harpoonist & The Axe Murderer released their self-titled album in 2008, which was followed in 2011 by the widely acclaimed 'Checkered Past'. Their third and latest album, 'A Real Fine Mess' was released on June 17th. They're on a continuing journey, constantly finding inspiration from musicians they meet or collaborate with. These encounters challenge them to deepen their songwriting and to keep performing with their trademark fervor and honesty. And the result? As one fan put it is, 'blues that gets you in the crotch'.
With special guest Ben Rogers. Ben Rogers is a folk artist and classic storyteller with a voice like smoke damaged velvet soaked in Tennessee whiskey. Trusty old acoustic guitar in hand and boots stomping out a steady rhythm, Ben can hypnotize audiences with his timeless tales of murder, betrayal, war, justice, love and the human condition, just like a modern day folk troubadour should and does.
http://benrogersmusic.com/