The Harpoonist & the Axe Murderer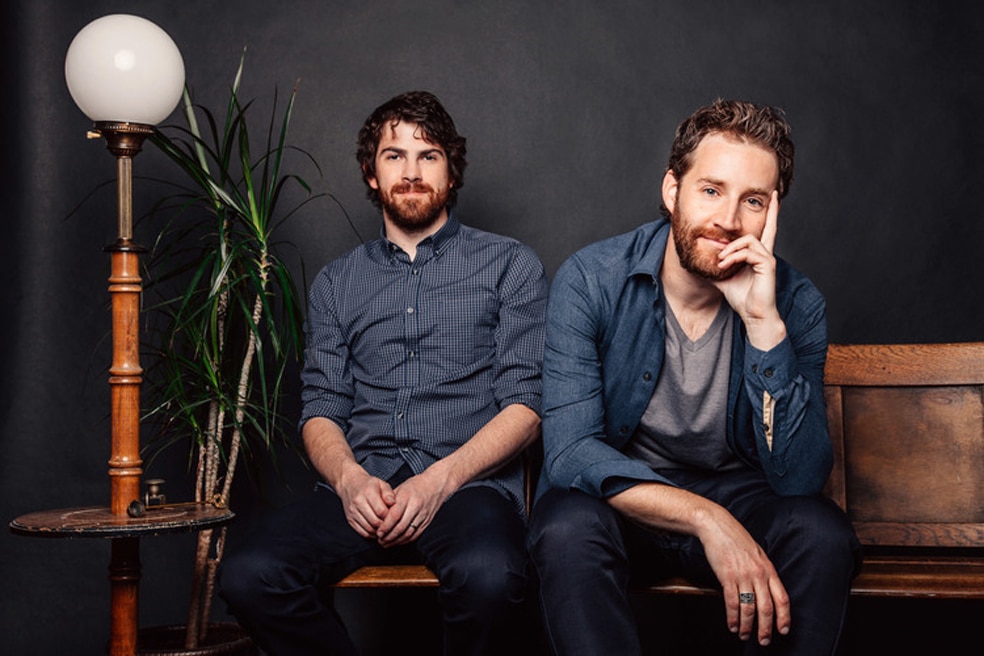 April 20, 2017 @
The Waverley Hotel
New Album Tour with special guest: Leeroy Stagger & The Rebeltone Sound.
"With a name like The Harpoonist & The Axe Murderer, you might be forgiven for thinking that the Vancouver-based duo is some sort of concept group based on a hypothetical love story between Captain Ahab and Lizzie Borden." (Chris Oke, Yukon News)
In reality, Shawn 'The Harpoonist' Hall and Matthew 'The Axe Murderer' Rogers evoke much more than just grisly nautical imagery. Armed with an arsenal of harmonicas, a mess of foot percussion, and a road-worn Telecaster, the duo kick out raw and primal blues in the tradition of a "decades-deep blues style" (Scott Brown, What's up Yukon), while infusing the genre with a jolt of renewed energy.
The two met and bonded over music while recording a radio jingle. Their memorable name is inspired by a lyric from Kris Kristofferson's 'Bobby McGee' that references the blues harp, ('I took my harpoon out of my dirty red bandana') and 'axe', a common term for the guitar.
Their influences range from the iconic songwriting of Willie Dixon to the boundary pushing of Jack White and Danger Mouse, but their sound is distinctly their own, smothered in greasy, gritty soul and imbued with funk. Shawn Hall provides the rousing, rugged vocals and blues harmonica, while Matthew Rogers rips on the guitar and pounds the skins with his feet. Their music is unapologetic. It slaps you in the face and makes cuts you to the core. It's the blues played the way it was meant to be played.
Recently, the band found themselves increasingly inspired not only by the electric 'groove blues' of the 50's, 60's and 70's, but also by the music of their peers. A wee hours stairwell serenade led to unprecedented vocal collaborations, and an awkwardly mismatched festival workshop made the two realize that they needed to 'up their game' as songwriters and lyricists. The recording came with its own challenges as the two live in different cities separated by 34 nautical miles. After 18 ferry trips, 3 missed flights, countless breakdowns, and a barrage of text and email arguments, 'A Real Fine Mess' was born, like the offspring of a can-can dancer and an oil tycoon.
harpoonistaxemurderer.com