The Lion The Bear The Fox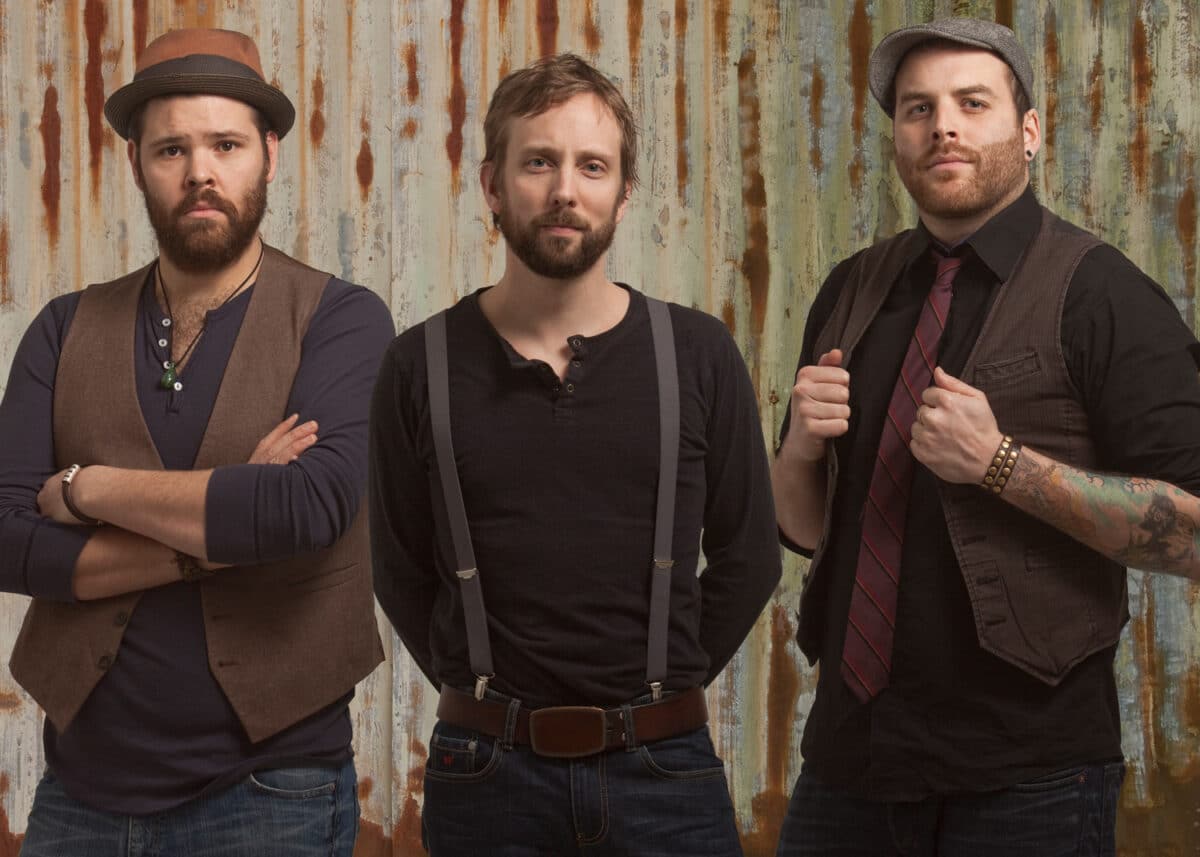 May 13, 2016 @
The Waverley Hotel
Solid vocal harmonies and rhythmic grooves. Canadiana with a soulful edge.
The Lion the Bear the Fox took over thirty years to find each other, but only thirty days for Christopher Arruda (the lion), Cory Woodward (the bear) and Ryan McMahon (the fox) to realize they were meant to join their voices as one. The Nanaimo Daily News calls the trio "a musical force of nature" to be reckoned with.
 In May of 2012, the three men set out on tour to promote their respective solo efforts. While Woodward was gearing up to release a full length, Arruda and McMahon were making the trek to keep traction with the audiences they'd built in Western Canada during the previous years. Over wine, campfires, nights in cheap hotel rooms and woodland cabins an unshakeable bond began to form. They shared stories of their lives, successes and failures in the music industry, and ultimately their dreams of what they hope to accomplish as artists. Three big voices began to support each other during shows and at the tours conclusion, they had a set list worth of material. Something that had come together so naturally, so organically, simply had to be re-visited.
 Now, 3 years later, the Peak Performance Project finalists that began as separate, solo entities has now evolved into a full time project for the lion the bear the fox. By uniting three distinct, equally powerful voices and songwriting approaches, Arruda, Woodward & McMahon have stumbled onto a magic much greater than the sum of its parts. They've had the pleasure of playing alongside a wide array of Canadian talent, such as Lee Harvey Osmond (Tom Wilson of Blackie & the Rodeo Kings & Junkhouse), Elliott BROOD, & Kim Mitchell.
thelionthebearthefox.com