The Luke Blu Guthrie Band CD Release party!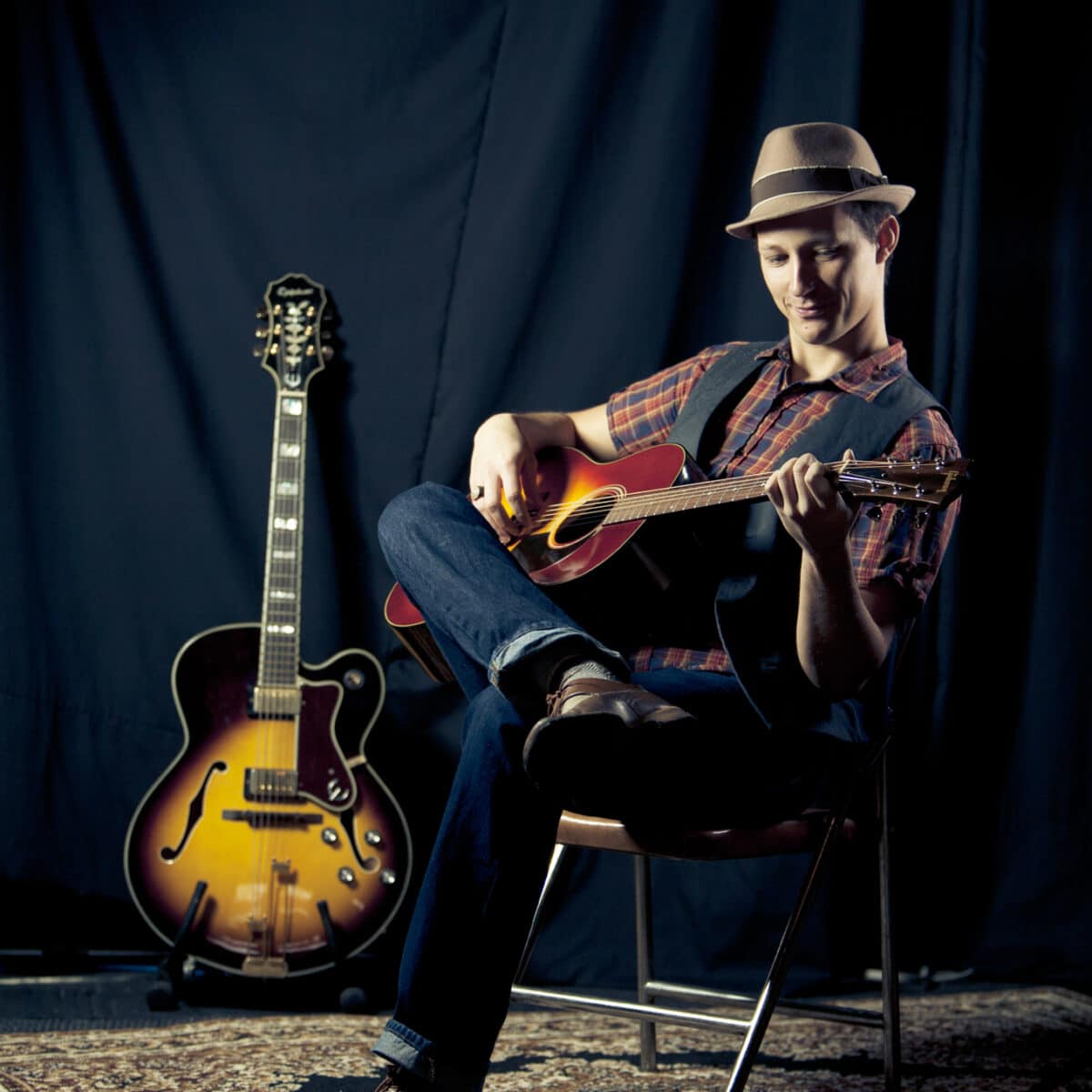 June 17, 2011 @
The Waverley Hotel
Got ants in my pants. Make me wanna dance. Some big fine mama come gimme a chance.
The 17th of June finds Luke Blu Guthrie and band celebrating the release of the locally grown and harvested album titled LBG. After consistent gigging throughout the south coast of the province, Guthrie and band are excited to be back home playing at one of the valley's best live venues. 2011 has been kind to valley native Luke blu Guthrie and has found him playing steadily to ever growing crowds of fans who have been intrigued by his thoughtful lyrics and soulful guitar/vocal style.
The March 2011 independent release of the "LBG" has already seen significant radio play and is gaining momentum. This recording finds Luke in the company of an unusual mix of Vancouver Island based talent.
Jack Roland (fiddle) has deep roots on Saltspring Island and a strong bluegrass background. This influence is heard on songs like "Get that stump out my yard", a fiddle tune which was co- written with Luke. Jim Guthrie (Bass) is Ontario born and has a wide musical history that includes forays into funk and sojourns into soul. Jim's playing was an anchor in the live sessions that took place during the making of this record. Joining Luke on vocals is the master of the kazoo and glockenspiel; miss Jenn Forsland. Schooled in Alberta, Jenn's experience working with choirs and jazz ensembles brings another, sweeter element to this group of three J's and a blu. Also joining the band will be local percussionist Jim Steppan, who has been a key player and supporter in the growth of the Comox Valley music scene.
The evening will be kicked off by singer/multi instrumentalist Archie Pateman. Archie is a founding member and songwriter for the stellar Canadian band The Breakmen. Pateman also works as a side man in various other musical projects including the Island based bluegrass duo Skagway. Archie will be joined by Skagway on the 17th making this a memorable night of Island based talent.
The new cd titled LBG is available in the Comox Valley at Bop City Records, Seeds Grocery in Cumberland and through lukebluguthrie.com.
http://www.lukebluguthrie.com/