The Skatalites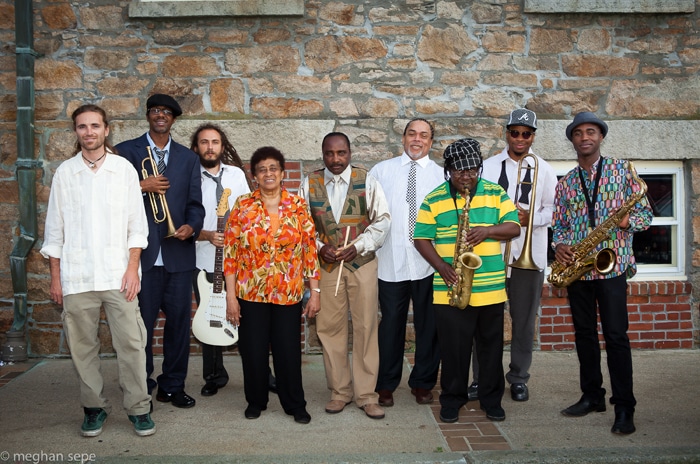 April 19, 2013 @
The Waverley Hotel
One of the most exciting shows we've seen. Stoked to have them back on the West Coast.
Celebrating their 49th year, The Skatalites – original studio band for Bob Marley & the Wailers, Toots and the Maytals, Ken Boothe and Jimmy Cliff continue to carry the torch of Jamaica's musical heritage around the world.
The Skatalites have lead the world on a journey like no other and have traveled more roads than most artists ever will. 2013 marks their 49th(!) year and, while some of the band's founding members have passed onto the great stage in the sky, they continue to bring the spirit, style, and music of Jamaica to people around the world. This year promises a revitalization of the band with a new tour, a new single, a new album and a determination to pave a new path into parts unknown – all roads lead to The Skatalites.
The Skatalites just released a 2-song single from their upcoming album "All Roads." The single will be available digitally and as a limited edition 7" vinyl (exclusively available on the tour.) The collection features the newest lineup of the band, and several tracks featuring legendary foundation drummer Lloyd Knibb, who passed away before the sessions were completed. Along with founding members Lester Sterling and Doreen Shaffer, The Skatalites continue as torchbearers of Jamaica's signature sounds – ska, rocksteady, and reggae – and promise to take audiences of all ages on a musical journey around the world.
With special guest Mikey Reggae.
https://www.facebook.com/skatalites