The Sumner Brothers with Ms. Carolyn Mark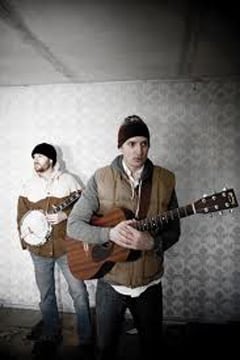 February 26, 2011 @
Joe's Garage in Courtenay
"The Sumner Brothers are, in my opinion, the most talented band Vancouver (if not Canada) has seen in a long time. Their sound is so pure, so honest, and so good. Seeing them live is a revelation; listening to their recordings is a profound experience. What they have to offer is more than entertainment-its medicine. They are my new favorite band." Sam Parton—The Be Good Tanyas
In the words of Bruce Springsteen, "nothing feels better than blood on blood". The Sumner Brothers know this in the most intimate of ways; they make music together. They are a partnership and they are friends, and they are a band. The trust shared between front-men Brian and Bob Sumner is a trust that is hard to come by. It is a trust that requires no words, no flattery, and very little effort; it is a force and an inspiration, and it is what keeps the brothers, and their music honest and authentic.
This honesty is the bloodline of The Sumner Brothers music. Like many of their heroes before them; Johnny Cash, Townes Van Zandt or Neil Young, their songs aim to pierce hearts and dig deep beneath the skin. If the Brothers don't own a song, if it does not live in the depths of their hearts and come from that place of true raw emotion, it doesn't come at all, if they don't believe it, you won't hear it from them.
It is this commitment to authenticity that first drew the brothers to the songs of country, folk and blues, to roots music. Somehow banjos, harmonica's and steel string guitars seem to lend themselves well to the notion of truth. These sounds coupled with the devastatingly low baritone of brother Brian, and the hauntingly sorrowful croon of brother Bob's tenor, collide to form a sound, both unique and powerful.
http://www.myspace.com/thesumnerbrothers