Tokyo Police Club w/ Valley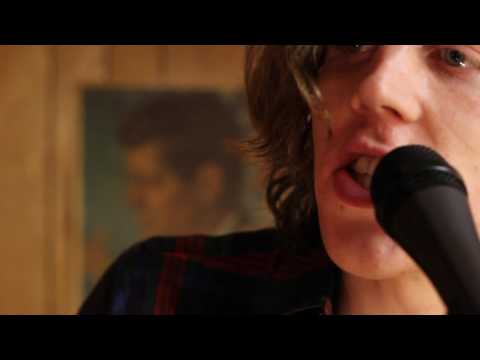 October 4, 2010 @
The Waverley Hotel
An exciting display of acclaimed Canadian indie rock
You've probably heard of Tokyo Police Club. If you haven't, you can bet your teenage kids have.
Since their formation in 2005, Tokyo Police Club has appeared in numerous festivals including Edgefest, Coachella, Lollapalooza, Bumbershoot, the Glastonbury Festival and Bonnaroo, the largest outdoor music festival in the U.S. With already two performances on The Late Show with David Letterman and a six week tour with Weezer, these thoughtful twenty-somethings are rapidly gaining momentum. It's a very cool thing to be able to see this solid Canadian band perform in a venue the size of the Waverley- even if it is a Monday night.
Known for their energetic pop hooks and sweet melodies, the band naturally finds balance between playfully light and sincerely meaningful. Their second full-length album, Champ, which was released on June 8, 2010, sets them off on yet another international tour. Like Elephant Shell, it's an album of memories and expresses a taste for a more developed cynicism. Maturity can do that. The boys, however, can't escape their penchant for straight up fun, which makes their live shows so engaging.
In their hit song, Your English is Good, the band boldly exclaims "give us your vote!" and with an almost paternal smile, we definitely do.
Joining TPC is Valley, our very own rockin' gem. Adored by the youth, they are taking the Valley by storm in true island fashion.
Expect a stellar night of critically acclaimed indie rock that tastes like maple syrup and brings you to life like a hearty winter's blizzard.
http://www.myspace.com/valleyreggae