Winter Solstice – Return of the Ice Queen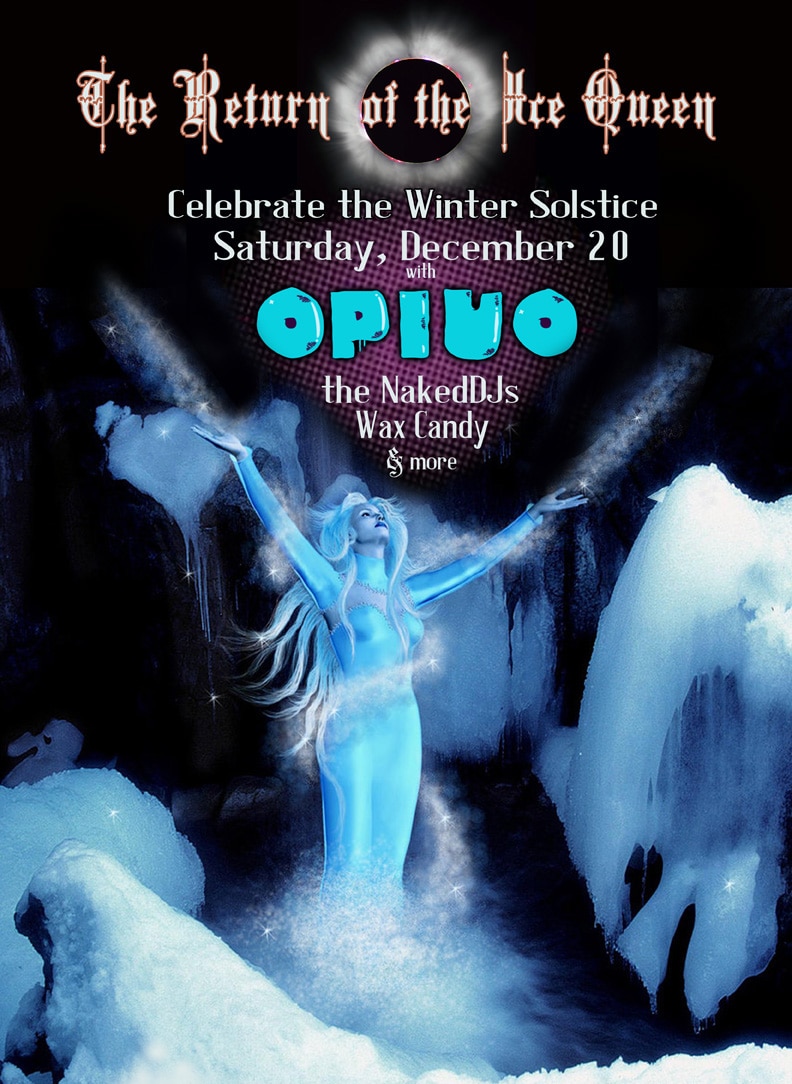 December 20, 2014 @
Cumberland Rec Centre
Presenting….. "The Return of the Ice Queen" featuring headliner OPIUO! With support from your friendly neighborhood Nakedjs, Wax Candy Visuals, Subliminal Sound, Aerial performances, Dance, Fire, & more….
Cumberland Village Works and Little Island Productions are right back at it after the hugely successful Atmosphere Gathering this past summer. Winter Solstice is an important time for everyone, so we spent some quality time preparing something extra special for everyone. We sincerely wish you all the best and invite you to join us as we welcome the light back on Dec 20.
We really wanted to make sure we could fit everyone in so we have expanded our Solstice celebrations to a much larger venue! Join us in costume as we turn the Cumberland Rec Centre into a frigid winter scene; journey with us on this longest night and help as we warm and melt away the cold.
Opiuo, the New Zealand producer who now calls Australia home; gained international recognition in 2010 with his single, "Robo Booty" and debut album, "Slurp and Giggle" which was nominated for Best Dance/Electro Release at the Australian Independent Awards. Since then, Opiuo's unique take on electronic music has continued to capture the attention of fans around the world with tours through N. America, Europe, Israel, Asia, India, South Africa and AUS/NZ. His music and remixes have reached the #1 position on Beatport and iTunes charts. Recently, he surpassed a million plays on his Soundcloud page and swept the 2013 UK Glitch-Hop Awards with 5 wins.
Opiuo's remix credits span from world renown artists, Pretty Lights, Infected Mushroom, The Upbeats and KOAN Sound to the iconic popstar, Kimbra. Live, he has shared the stage with some of EDM's best artists like Skrillex, Nero, Bassnectar, Moby, Pretty Lights, Rusko and The Glitch Mob to name a few. Whether he is equipped with drum machines and synths or performing 100% live, Opiuo fans never leave disappointed.
opiuo.com