Woodhands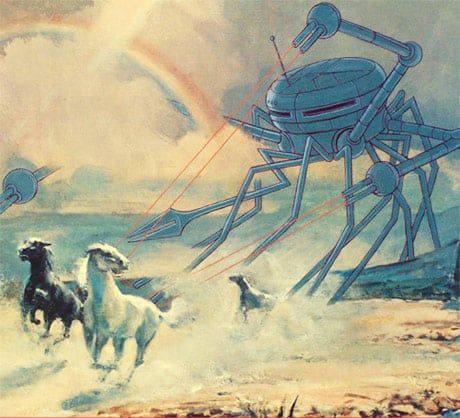 August 7, 2010 @
The Waverley Hotel
"Blue Monday period New Order with the pop elements of Depeche Mode" Q Magazine, June 2009: "The 10 Best New Bands On Earth"
Dan Werb and Paul Banwatt, alongside producer Roger Leavens, are Woodhands — a synth and drums duo intent on injecting the world of electro-pop with a dose of emotional intensity and a generous portion of glam rock swagger.
Known for their vivid live performances, free from the calculable presence of pre-recorded samples, laptops or other safety nets so aptly found in so many of their contemporaries, Woodhands compiles original dance tracks that rise forth from the pain of their own blood, sweat and tears. This innovative two-piece rely on monstrous drum patterns, speedy keytar licks, and punk rock lyricism guaranteed to overheat any room with a threshold of sound and complexity.

Since the 2008 release of their debut album Heart Attack, Woodhands has received impressive accolades for both their recorded work and their relentless live performance, appearing on several 'Best Of' lists including a recent anointment as one of the '10 Best New Bands On Earth' by British tastemaker Q Magazine following their coverage of SXSW 2009.
After spending the past year and a half touring Canada, the United States, China, and Japan in support of Heart Attack, and delivering a slew of remixes and cover songs that have kept the party going strong, Woodhands is back with a stimulating plethora of darker, energetic dance tracks. The forthcoming sophomore offering from Woodhands, Remorsecapade, dives deeper into the emotional territory of Heart Attack, painting strangely compelling portraits of lost souls inhabiting the late night abyss of dance clubs ("I Should Have Gone With My Friends"), sweaty hand-holding ("Pockets"), and – of course – heartbreak, here described as 'doubling'. The songs of Remorsecapade run from the deceptive bubble gum pop arrangement of "Dissembler" to the explosive punk rock/electro hybrid of "Coolchazine," and throughout, Woodhands offers listeners a rich journey throughout the scorched landscape of what their sweaty brand of electronic has now become: Risky, emotionally resonant, and dangerously addictive.
myspace.com