Xavier Rudd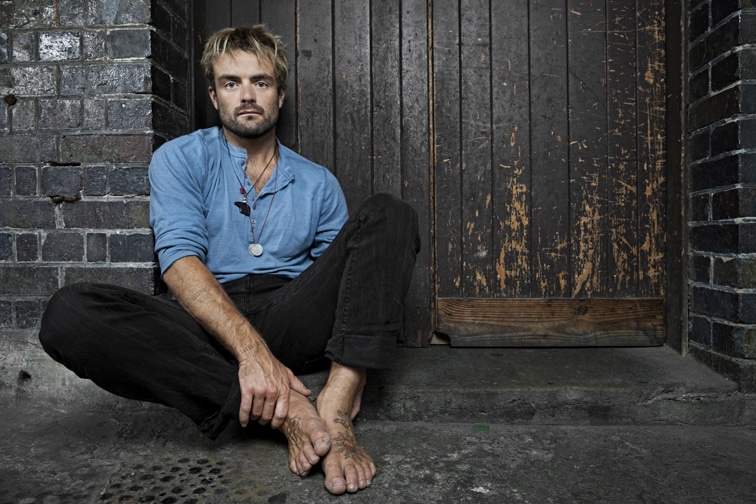 May 7, 2011 @
Vancouver Island Conference Centre, 101 Gordon St, Nanaimo, BC V9R 5J8
Must see, only Canadian play on this leg of his tour. With special guests, Current Swell and visuals by Tetra G.
Much like the ascending Koonyum Sun ushers in a new day in New South Wales, the record of the same name by world son Xavier Rudd carries a similar aura of refreshment, of rebirth.
From 2002's To Let, his first studio album, through to 2007's White Moth, Rudd gradually refined his globally-influenced collage of world music – a matchless mixture of reggae, funk, blues, folk, and nearly every other sort of song with the ability to stimulate people's spirits. With 2008's Dark Shades of Blue, though, the world was welcomed into a darker, more somber side of Rudd's music. The album was indeed musically rich, with an international influence still inherent; however, the overall aura carried a different tinge compared to that of his previous work. As he explains it, his musical output at that time may have been a slight glimpse of what was soon to come.
"Dark Shades Of Blue represented what was coming to me," explains Rudd, "and it was something that I didn't realize at the time. It was like I could feel the shudder of an earthquake, but I didn't know it was coming." That metaphorical earthquake manifested in the form of the most tumultuous year in Rudd's personal history, and one he was more than happy to put behind him when starting to pen Koonyum Sun.
The album marks a fresh, new musical and spiritual awakening for Rudd, perhaps most notably as it's his first with bassist Tio Moloantoa and percussionist Andile Nqubezelo under the unified banner of Xavier Rudd & Inzintaba. Though the trio has been performing together for many months, Koonyum Sun is their first collaborative collection of songs – a triangle of influence that carries a piece of each individual member, yet keeps them all connected. Thanks to the input of Inzintaba, there's a staggering amount of vigor to this release that Xavier Rudd fans haven't seen to date. There's also more vocal variation, with colourful harmonies in several different languages soaring atop the music.
Over the last few years, he's graced stages at festivals around the globe, including the Bonnaroo Music Festival, Ottawa Bluesfest, The Great Escape, Bumbershoot, and Austin City Limits, and our very own Big Time Out to list a limited few. Indeed, where he's physically been has an immense impact on where he's musically going. He explains: "I've absorbed so much culture and energy from where I've traveled, and it becomes a part of me."
His musical output has always kept a consistent focal point, surrounding which is an ever-expanding pool of musical and spiritual influence that grows with each release. Koonyum Sun is the culmination of where Rudd wants to be musically, and along with Inzintaba, he's ready to make his music mobile once again. "I've never been more excited to tour," he says, and his fans are undeniably ecstatic about his assertion.
Rudd believes his music is a gift from his ancestor's and part of his journey is to share it and use it to connect with others. With Koonyum Sun, he's poised to re-link with old and new listeners alike, and couldn't be more eager. He says: "If they can feel that connection through my music, then I feel like I've truly given it my all."
www.currentswell.com